Outsourcing your small business bookkeeping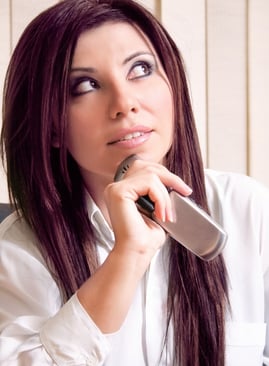 has never been easier or more compelling than it is today. The expansion of online technology in general, and of cloud computing in particular, has drastically changed the way we all do business. Finding, contacting, and ultimately working with those services that can help your company run more smoothly—and generate a better bottom line—is just a click away.
Why Some Business Owners Still Say "No" to Outsourcing
The sad truth is that bookkeeping has always occupied one of the lowest rungs on the priority ladder of those small businesses that don't know any better. But with full access to a vibrant and highly professional online community right at our fingertips, there's no excuse for a company to commit this costly error in judgment. Whether your business is already up and running, or is just taking off, the set-up and maintenance of an accurate bookkeeping system will help to make or break you, in more cases than not.
In our experience, time and cost are the most common reasons that small business owners give for neglecting their financial accounts. They usually confess to having neither the time nor the knowledge to carry out the necessary bookkeeping tasks themselves, yet they're reluctant to burden their business with the cost of an in-house bookkeeper. In many cases, these entrepreneurs are simply unaware of the many cost benefits associated with retaining a qualified outsourced bookkeeping service.
Saving Time and Money is Just the Beginning
If you're new to the concept of outsourcing, you need to recognize that offloading your financial accounts to a professional bookkeeping company can actually save you both time and money. Clearing as many distracting administrative tasks from your own overflowing plate as possible frees up valuable time that you can plow back into the growth and success of your business.
At the same time, you'll generally pay less to outsource your bookkeeping than you would to add a full-time, or even a part-time employee to your company payroll. When you outsource, you only pay for what you need, when you need it. But even those business owners already familiar with these particular outsourcing advantages often don't know the whole story. Beyond the immediately discernable savings in hours and dollars, hiring a reputable small business accounting service can give your company some lesser-known but distinctly profitable benefits, including the five we'll discuss here.
1. Proven Expertise
You simply can't do better than the knowledge and expertise that are at your disposal when you outsource to a reputable bookkeeping service. These seasoned professionals stay up-to-date on all the most pertinent finance details so you don't have to. Enlisting their help will go a long way toward eliminating the stress that's often associated with such business obligations as government remittances, annual tax returns, and the ever-looming possibility of an audit.
Here are 6 simple steps to prevent an audit.
2. The Power of Team
When you outsource your bookkeeping, you benefit from the combined diligence and experience of an entire team of professionals. What might go unchecked or overlooked by an individual in your office is far more likely to be spotted and dealt with accordingly by the group effort that's consistently employed by outsourced financial teams.
3. Top-Level Systems
Your business might not be able to afford the latest accounting tools and applications, but your professional outsourced bookkeeper can. Regardless of the industry, smart companies invest in the best technology available so they can continue to offer the best service possible to their clients. When you outsource your small business bookkeeping, you get to reap all the benefits provided by top-of-the-line accounting systems, without actually having to invest in or maintain them yourself.
4. Focused Efficiency
The wearing and assigning of multiple hats is the hard reality for most smaller companies and even for many established businesses. Trying to perform bookkeeping duties amidst a host of other responsibilities often means that important data is incorrectly entered, reported, or is simply missed altogether. Bookkeeping companies keep books. Period. Without the ongoing distraction of other, largely unrelated business tasks, your outsourced bookkeeper can focus exclusively on your financial accounts, ensuring both accurate and timely results.
5. Full Scalability
One of the most commonly overlooked but powerful benefits of outsourcing your bookkeeping is the flexibility it provides in scaling your business. When you make the wise decision to outsource, it means you can expand or cut back on growth and expenses when and where you see fit. By providing you with ongoing access to the facts and figures for every aspect and department of your enterprise, outsourced bookkeeping lets you make the very best decisions possible for the continued success of your small business.