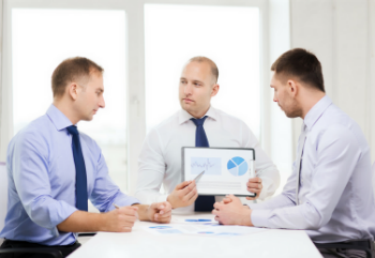 Today's data-driven marketplace has made it easier than ever to start a business. But low-cost digital exposure hasn't done away with the need for consistent and adequate funding, particularly in the early stages of establishing a new enterprise. The average startup tends to be overwhelmed with expenses, and often struggles to keep costs from outpacing revenues.
It's not surprising therefore that many business owners look for ways to keep their spending to a minimum. And many will make the mistake of lumping their bookkeeping in with those tasks they consider expendable. While we're all familiar with the fact that only about 50% of new businesses survive past the first two years, what's less well-known is that poor accounting remains one of the top reasons why small businesses fail. As a small business owner, you can't make the right decisions at the right time if you don't know what's going on with your company from a financial point of view.
Business bookkeeping doesn't have to be expensive. In fact, the cost of avoiding it far outweighs the price you'll pay for professional accounting assistance. But to keep your bookkeeping services as affordable as possible, we've put together a list of six savvy tips designed to save you time, frustration, and ultimately rescue your bottom line.
1. Open a Separate Bank Account
Opening a dedicated bank account is a basic must-do for every small business. When it comes to bookkeeping, business and personal don't mix well. By keeping things separate, you'll avoid the cost of having your bookkeeper waste valuable time trying to sort one from the other in terms of the money flowing in and out of your account. You'll also reduce your exposure to the IRS fees and penalties that can arise from improperly documenting your business transactions.
2. DON'T Do It Yourself
Entrepreneurs are famous for wanting to do everything themselves. But unless you have the appropriate training or background, your business bookkeeping doesn't always represent the best DIY project. This is especially true because most owners are focused on getting their businesses off the ground and keeping them there. Choosing to outsource your bookkeeping services will pay off in more ways than one, including:
Allowing your staff to dedicate themselves to the daily needs of your business
Freeing up time that you can invest back into the growth of your company
Avoiding the costs associated with paying bills late, allowing accounts receivables to get out of hand, and committing other reporting oversights that can lead to late fees and service charges
3. Stay Organized
Your bookkeeping professional has both the experience and the know-how to keep your accounts accurate and up-to-date, but they do have one limitation: your company's approach to organized record-keeping. The IRS stresses that EVERYONE in business must keep records. The more effort you make to collect and provide your bookkeeper with all the receipts, deposit slips, and statements related to your daily operations, the less time they'll have to spend tracking this information down for themselves. And less time on their end means less cost on yours.
4. Make Use of Tools and Training
You'll gain even greater financial return from your bookkeeping services when you use the data it provides to improve other areas of your business – like your customer relationship management (CRM). It's well-documented that implementing and learning to use tools like CRM applications can have a significant impact on your sales. And when combined with the power of accounting software like QuickBooks, your company will benefit from the ability to create more accurate forecasting models.
5. Take Advantage of the Cloud
The cloud is one of the most valuable bookkeeping tools to emerge from our digital world. Cloud-based document management systems allow your business to benefit from such time and cost-saving practices as:
uploading photos of receipts and invoices to share with your bookkeeper
storing virtual copies of important financial documents in one place
accessing accounting reports and other relevant data remotely from any location
Taking advantage of the cloud can save your company enormous amounts of time, but it can also help you to avoid the costs associated with software maintenance, data damage, and the loss of paper files to fire or theft.
6. Keep the Lines of Communication Open
Making effective communication a habit is better for your business. In fact, the benefits gained from consistent communication is the main premise behind such popular business practices as Kanban and Scrum. Methodologies like these show that one of the best ways to increase profits is to use communication to improve efficiency and reduce waste. Communicating regularly with the team responsible for your bookkeeping services contributes immensely to the value you'll receive. The more complete and detailed the information you provide, the more advantageous the results in terms of better decision-making for your small business.