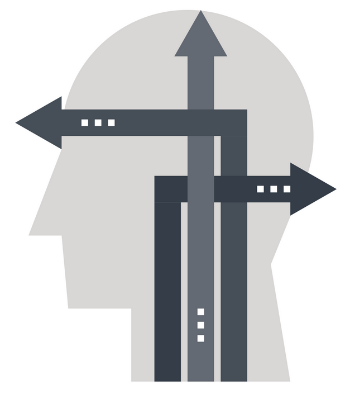 Aspiring business owners and established entrepreneurs alike can find it hard to resist the urge to explore new opportunities! But whether that means expanding your current line-up of products and services – or launching an entirely new venture – the key to success lies in evaluating each business opportunity with care.
The first question to ask yourself when considering any new prospect is whether you have a clear vision of who your target customer will be.
Great business ideas alone aren't enough to generate clients. Which is why it's critical to figure out who your proposed audience is – or whether one exists in the first place! – before you can decide if an idea has merit.
Having said that, the most promising business opportunities tend to be those that meet a basic set of criteria:
they revolve around a high-quality product or service

they fix an actual problem that potential customers have

they translate into pricing that's attractive - or at least reasonable – by the standards of your target market

they offer some sort of advantage you can leverage to stand out from any competitors, and

they involve a scalable idea
Even the best business concepts will typically need a certain amount of targeted advertising to get them off the ground. That means you should be comfortable with the notion of delivering a message that resonates with the customer you're trying to reach.
Remember: if you don't know exactly who you're selling an idea to, it may not represent a viable business opportunity.
Make Sure You've Got Room to Grow
A lot of entrepreneurs will try to forge ahead with an exciting idea, but no defined strategy for actually making money!
Business opportunities that solve problems and create value in the market place are great, but they're only worthwhile if they can also turn a profit. Any idea that doesn't lend itself to increasing your revenue over time is no opportunity at all.
You should also recognize – especially if you're new to the entrepreneurial scene – that while selling your time for a fee is one of the easiest ways to break into business, its potential for growth can be limited. No matter how hard you're willing to work, there are only so many hours in a week to offer your services.
Recognizing a business opportunity that will give you room to grow starts with understanding the concept of scalability. Scalable ideas typically offer:
time-independent ways to magnify your personal output and boost your income

the capacity to delegate in such a way that hiring help will directly increase your sales

potential for creating more efficient systems that can ramp up the delivery of your product or service

access to untapped markets, a growing target audience, or evolving methods for reaching new clients
Don't forget that once you've initiated a promising business idea, the only way to know for sure if it's working is to regularly measure its progress. Numbers tell an important story in business, and there are a wide range of measurement tools available to help you gauge how that new opportunity is panning out.
Never Ignore What the Numbers Are Saying
Performance metrics can determine everything from the number of new customers you're attracting each month, to how those clients are affecting your revenue stream. Some metrics will even show you how much it's costing your company to acquire each new prospect, and which provide the most value.
Feedback like this is invaluable for minimizing business opportunity risk because it can help you understand when it may be time to:
overhaul your original idea,

switch directions, or

cut your losses and move onto something else
Defining your business objectives - then forecasting what your numbers should look like at various points down the road – lets you assess the success of the challenge you've taken on, and whether it's living up to its potential.
At the end of the day, weighing the value of any new opportunity hinges on deciding if it's a good fit for you. No matter how much experience you have or don't have as a business owner, you should be asking yourself whether the idea you're considering matches your objectives as an entrepreneur.
Profit isn't everything when it comes to evaluating a business opportunity. If you don't personally connect with an idea while creating and refining your business plan, it could turn into a considerable burden in terms of how you actually wanted to be spending your time.
Photo Credit: Canva