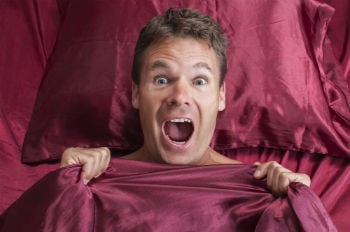 Any small business owner knows the pains that come from having little to no money in the bank. Cash flow issues can cripple a small business overnight and ultimately shut the doors if not monitored properly. We have encountered many cash flow nightmares over the years and hopefully these 3 pointers can help other small businesses avoid some of the disasters we have worked through recently.
Only Cleared Checks Are Entered
Not entering checks as they are written poses a big problem for cash flow. Reconciling your books on a daily or weekly basis is a powerful thing to do. You are able to see what you bank balance is as of the last closing day and then you know what the balance would be if all outstanding checks cleared that day. For instance, your bank balance may be $8,500 but outstanding checks may total $9,000. This would bring the bank account negative, checks would bounce, and bank fees would pile up. Entering checks as they clear doesn't capture the expense when it occurs and would lead to inaccurate financial reporting and forecasting.
Just the other week, a restaurant owner called us because they had their bank account go negative and didn't know why. Turns out the office manager wrote checks to some vendors and didn't tell the owner. The owner then transferred money out of the checking since the balance in QuickBooks was so high. All of a sudden the unrecorded checks cleared, drove the balance negative, and they were hit with a $15 fee for each transactions that occurred while the account was negative for 2 days. $105 bucks later, the owner realized his bookkeeping system needs to be developed to avoid this happening ever again.
Downloaded Transactions Aren't Reconciled
I can't stress this enough, downloading is not reconciling! A new trend for small business owners is to just download transactions, import them, and then not take the next step and reconcile. The bank feed is great because it saves a ton of time from not having to do data entry, but errors do occur. You won't know if there are errors until the statement balance matches the book balance for each of your financial accounts. This isn't limited to the checking account, but also the credit cards, lines of credits, etc.
A local law firm reached out to us a while back and asked why their AMEX balance in QuickBooks was over $32,000 while the statement balance was less than $10,000. Turns out the office administrator incorrectly set up the accounts in QuickBooks and then linked several subaccounts to the AMEX web portal. This resulted in duplicate downloads and transactions. They filed their taxes and then had to amend them once the errors were cleaned up since they realized they understated their profit and were exposed for an audit. They hired us to not only clean up the credit card import mess but also train their office admin so errors don't lead to an audit by Uncle Sam down the road. Bookkeeping for law firms is trickier than it sounds and under extra scrutiny to stay in compliance.
Register Isn't Sorted By Cleared Status
This ties back to not entering checks as they are written. Sorting your register by date doesn't allow you to know what is outstanding or if anything is unreconciled. Anything that is unreconciled that isn't an outstanding check needs to be researched and cleaned up right away, otherwise the books are wrong. This is an easy fix, in QuickBooks go to the register for the checking account, credit card, loans, etc. and select the option to sort by cleared status or reconciled balance in the bottom right hand corner. The labels may slightly vary depending on what version of QB you are using such as QB Online or QB Accountant 2014.
If your bank balance in QB is off when compared to your bank statement this is the starting point for getting it cleaned up. Sorting by cleared status allows you to identify the date of the last time the books were reconciled and to what amount. A kitchen appliance supplier recently used our services to tackle this issue since their bank balance was over $40,000 but QB showed a negative $100,000 balance. Sorting by cleared status showed that the books haven't been reconciled since November 2012. Needless to say, the task was daunting but we had the proper team to get the project done within 3 weeks while the office admin thought it would take months to do.
These are just 3 quick nightmares we have seen recently. Do you have one that you've experienced in the past or currently undertaking? Leave a note below and let me know the details. Or you can reach out to me directly if you are a little embarrassed by it. We always say that we've seen it all but I'm sure we haven't. Cash flow nightmares shouldn't exist in small business but unfortunately they do. Hopefully with our help, the amount of nightmares will slowly get smaller.
Photo Credit © Dollar Photo Club / Shakzu