The pulse of the hotel industry is customer satisfaction and repeat business. Hotel owners and managers focus all of their efforts on meeting these two goals and everything else becomes less important. Of course, there is a long list of ways that customers become satisfied and keep coming back. This equates to a continuous, day-to-day, sometimes moment-by-moment excellent performance which keeps everyone super busy.
From housekeeping to check out, clients must see a team that is attentive. The problem is that sometimes other jobs not related to the service part of the business fall to the wayside and create behind-the-scenes issues. With less than stellar bookkeeping, a hotel's front end may be affected.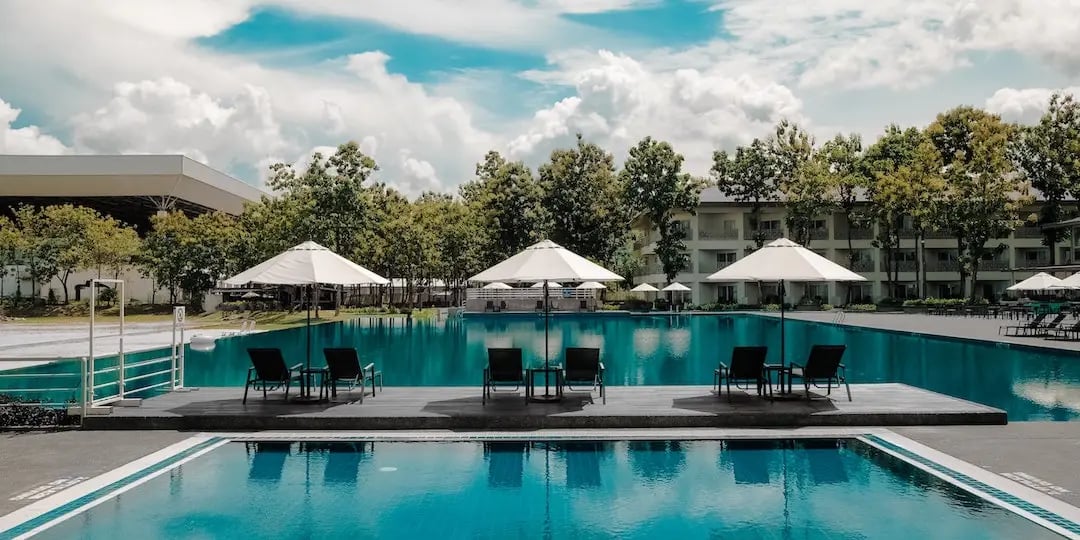 How Efficient Bookkeeping Affects Guest Services
While bookkeeping seems like a daunting task, it doesn't have to be. Monthly and daily entries mean that everything stays up to date. Some reasons that hotel owners and managers learn to love bookkeeping are:
Vendors

Guest service is provided by not only the hotel employees and management but also your vendors. The landscaping person, pool guy, food delivery, and others must be paid on time and correctly to keep these services moving on a regular basis. Entering bills and using a bill payment system makes sure your vendors are paid and saves you money from late fees. Some vendors even offer a discount if a bill is paid by a certain date. On-time payments also result in better relationships with your vendors.

Expense tracking

The use of bookkeeping helps you to track your expenses. It is easy to spend money and realize later your purchases were not wise. If your bookkeeping is up to date, you can run a report to see where the money is going. This helps with future decisions about spending.

Stress-free taxes

Tax time is made easier by keeping up with bookkeeping. It takes much longer to prepare a return if you take a shoebox of receipts to your accountant. More time equates to more expense.

Profit

&

Loss

Areas, where you are losing money, are spotted and solved with bookkeeping. For hotels where bookkeeping is utilized to track income and expenses, a P&L is a handy tool.

Budgeting

This is an essential part of profitability. Without bookkeeping, budgeting becomes a nightmare. Aligning your budget with proper figures keeps a tight grip on profit margins.

Knowing your numbers

Integrating a tracking system with your bookkeeping establishes information about your guests - how much they pay, where they are from, and how often they return. Knowing your clientele is a great way to market.

Transaction Automation

Automating your system makes bookkeeping easy. Bank and credit card accounts automatically sync income and expenses so you don't miss vital information.

Accuracy

Bank reconciliations ensure that viable expenses are documented and allow for an accurate balance. If these aren't done monthly, your balance is often way off.

Investor or Loan Data

Bookkeeping systems provide essential data for investors or if you need a loan. Without the appropriate reports, convincing an investor you are a good risk is impossible. Additionally, lending institutions require proof of where your business is financially before consenting to loan money.

Finding Deductions

Tax deductions are missed without accurate bookkeeping. This costs you money, regardless of how you look at it. Detailed tax returns are only as good as the records of the business owner so precise bookkeeping is a valuable asset.

Sales Tax

Occupancy and sales taxes must be paid on time or you end up with steep penalties. Integrating your hotel management software with a bookkeeping system results in quick and timely payments.

Financial Reports.

Distributing management reports are a key part of the hotel business. Management needs access to data at a moment's notice, so current bookkeeping is important.

Employee Tracking.

Managing employees is made simpler with bookkeeping. Everybody has to be paid and keeping track of time off, pay raises, and deductions means you are always prepared.

Stress Relief.

A bookkeeping system takes away some of the worry and stress about your business' finances. Meticulous bookkeeping takes the guesswork out of whether things are done right or not.

Government Agencies.

The IRS dictates that organizations must use accurate bookkeeping in order to operate. So, while you might not love bookkeeping, it is a necessity.