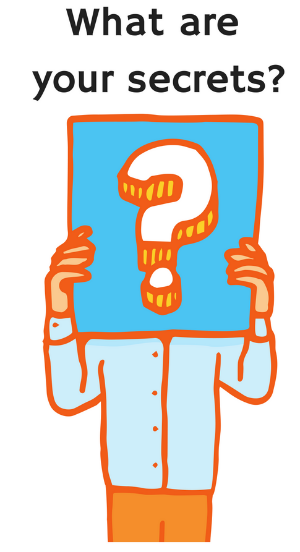 Do you ever wonder what tips and tricks other successful business owners are using? What are they doing differently?
Sometimes the answers may surprise you and may not be as complicated as you think. To be honest, after I made this list, I surprised myself because there is nothing earth-shattering here. Some of my items are software related, some are techniques, and others are just a simple item that I needed.
Here are the 5 surprising items I require to run a small business:
1. Meditation
I never thought I would meditate in my life. My brother sparked my interest when he was visiting me. After a busy week in Montana together (and probably a little too much partying together), he was looking forward to getting back to work and meditating every day. He told me it helped him tremendously with work and with being more focused and effective.
A lot of CEO's understand the benefits of meditation and how it can help them, their team, and their business to be more successful.
Since I didn't have a clue how to meditate, I went in search of some help and found Headspace. This platform will guide you through the process of meditation and the best part is that it is free. You can certainly upgrade to some more extensive plans that can help you in certain areas if you find that you like it and that meditation is helping you.
If you're still on the fence, here are a handful of professionals using meditation for their own specific purposes.
2. Evernote
Evernote is such a simple, yet incredibly effective tool. I'm running my life with Evernote and it is making me more organized, more effective, and has reduced my stress level so much.
Many of the great ideas that I have successfully executed on were because of Evernote. This is simply due to the fact that when I finally thought of a great idea, I was able to quickly write it down.
So many good ideas are lost because they are forgotten. Evernote gives me the ability to write something down as soon as I think about it or remember it. Certainly one of the items I keep going is my to-do list. I add to it all day long as I remember little things I want to get done throughout the day.
What I love the most about Evernote is that you can have it on so many different devices and they all sync with one another. That way, you have access to your notes no matter where you are. I utilize the free version, which allows just two devices, so I use my phone and my computer, which meets my needs just fine.
3. A Blog
Why is our blog so important to our business? Our inbound marketing efforts have accounted for nearly 40% of our all-time revenues. As time goes on, I expect that number to grow even higher. Most of our leads find us organically through Google searches that lead them to our website through our blog.
I wasn't a believer in blogging at first. When I began my business and I asked my dad for advice, he only gave me one point, "Start a blog." Although I was skeptical, I started blogging anyway.
Our business wouldn't be anything even close to what it is today if we hadn't started blogging.
According to Hubspot, "B2B marketers that use blogs receive 67% more leads than those that do not."
Many businesses jump on the bandwagon of blogging as a technique to increase lead flow, but they quickly give up because they don't see immediate results.
Blogging is a long-term strategy with a big-time payoff; you need to be realistic with your expectations.
4. Calendar Techniques
I am a big believer in the way that I use my Google calendar. We believe so much in time management that we train all our employees on how we expect them to utilize their time and their calendar.
My technique is not mind-blowing, nor probably any different from the way you use your calendar. However, my discipline in using my calendar is where I differentiate myself.
I schedule out my tasks and stick to that schedule with extreme rigor. This includes time for email and phone calls so that I don't get distracted.
I often see business owners go off-task because they leave their email open and respond to it non-stop. I think another big distraction is answering every phone call. You should schedule out times on your calendar to handle both emails and phone calls.
Your calendar is also a great tool to help you manage the amount of time you want to spend working. If you stick to your calendar, you won't overwork yourself and burn out.
The last thing I want to mention about calendar management is that I start and end every day by reviewing my calendar. At the beginning of each day, I look at my calendar to remind myself of today's agenda. I also end each day by reviewing the calendar for the next day as well as for the rest of the week to remind myself of important upcoming events.
5. Coffee
Now coffee may not be a requirement for every business owner, but it is for me. There is something about a hot cup of coffee (or two or three) that really supercharges my day.
But like anything else in life, you shouldn't abuse it. There are many studies that argue coffee can actually be good for you. However, like most good things, enjoy it in moderation.
What are your "must haves" when it comes to running your small business?