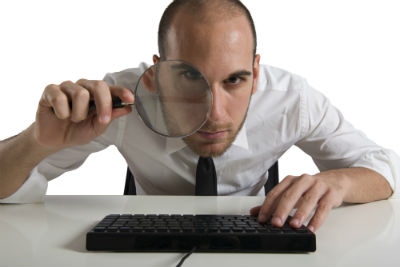 If you are like some business owners I know you may not take time to analyze your small business financial reporting on a regular basis. However, if you want to have a successful small business you need to make a habit of looking at your financial reports often. How often should you look? Probably a lot more than you do, but as a bare minimum I think you should look at your financial reports one to two times per month if not every single week. Analyzing financials and making the necessary adjustments is a key component of keeping your business on track. Here is a quick guide that will help you consistently analyze your small business financial reporting.
Identify Key Financial Reports
One reason that many small business owners don't analyze their financial reports is because they don't know what they should be looking at. Most business owners will run a profit and loss and quickly scroll to the bottom to see if they have turned a profit. Most don't care about cash vs accrual basis reporting as many don't know the difference between the two. There are lots of powerful ways to look at a profit and loss statement. You may need the help of a bookkeeper to help you identify some key financial reports. However, eventually you will see some really meaningful reports that you can use to manage your business. When you do get a series of financial reports that are useful you should be sure to use QuickBooks memorized reports to give yourself easy access to them. Your small business financial reporting should be like a tool that you can use to make crucial business decisions.
Allow Time For Financial Analysis
Another mistake I see is that people don't allow time for consistent financial analysis. You should establish a clear deadline with your bookkeeper of when you want to see updated financial reports. If you want to see financial reports each Friday then let your bookkeeper know that. If you only need to see reports once a month let your bookkeeper know that you need updated reports no later than the 5th, 10th or whatever day of the month you decide. Lastly, be sure to block an hour or so off on your calendar. Most people have a part of their day that is better for these types of tasks. Whether the slower part of your day is the morning, afternoon or evening be sure to put the time on your calendar each week or month to analyze your financial reports. It is really easy to get distracted when you are trying to look at reports. If you turn of your phone, close your email and web browsers it will make it easier to stay on task.
Don't Only Focus On Sales
I think when looking at financial reports many owners tend to focus solely on sales. There are several problems with only concerning yourself with sales. First, you aren't even worried about expenses, so who cares if you sold a million dollars if you posted a loss. Another issue is that sales don't necessarily translate to money in the bank. Often sales will sit in accounts receivable for a long time. If you look at your QuickBooks balance sheet or accounts receivable aging report you may not be so happy with your sales.
I have also seen business owner focus all of their attention on sales and marketing and ignore their finances. The typical attitude is sell now, get some cash flow and worry about the reporting later. Believe me I understand that mentality because you always need to be selling and marketing. However, having too much business is not always a good thing. Additionally selling doesn't really help unless you can invoice and collect the funds, properly track your funds and analyze your financials to ensure you are profitable. I'm not saying don't go sell, I'm just saying make sure your business bookkeeping is set up to handle new sales.
Financial reporting and analysis is incredibly important to the small business owner. However, many business owners don't look at their financial reports often enough for various reasons. Make sure you know what reports you need to be looking at, make the time for analysis and focus on all of the aspects of your financials.
How important is financial reporting to your small business?
Photo Credit © Dollar Photo Club / alphaspirit