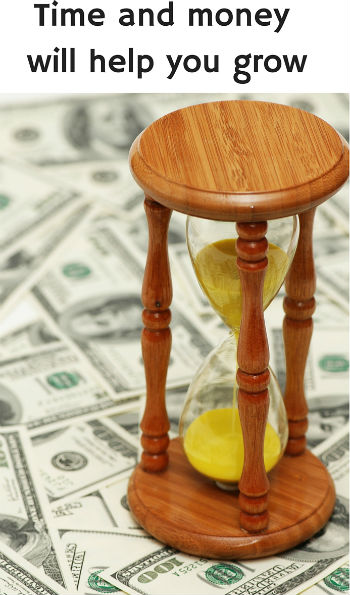 Do you think that the number one problem that startups face is lack of money? I think you could also make a case that the biggest problem for startups is lack of time. Startups often have a great idea and a top notch team, but will hit the common roadblocks of finding time and money.
You never know when you are going to hear great business advice or who will be saying it. In this case it came from a... let's call him a handyman at my in-laws lakehouse. Let me introduce you to Ron Straszewski. Ron is an everyday American who makes a living helping people with odd jobs around their properties, like putting in and taking out boat docks, etc. I was talking with my father-in-law one day and he said, "There isn't anything you can't have if you have enough time and enough money." I went on alert and asked him, "Who said that?" He replied, "Ron Straszewski!"
Ron inspired me to write this post because there is nothing your startup can't have with enough time and enough money; it's just a matter of finding both.
Believe In Yourself
The first step in finding time and money is believing in yourself, your team, and your idea. Positive thinking will go a long way in your business. If you believe in your idea and you believe you will succeed, then you are on the right path.
If you always look at the negative or come up with all of the reasons for not doing something, then you are destined to fail. If you say things like, "I'm so overwhelmed I don't even know where to begin," then you probably won't succeed.
Get rid of the negativity and anyone who has a negative attitude in your business; focus on positive thoughts and embed that into the culture of your business.
Invest Focused Time
Invest your time and the time of your team in an extremely focused manner. Make sure that everyone in the organization is focusing on important business issues, not just what happens to fall on their desk.
Build an organizational chart with clear job descriptions for every position and make sure that everyone understands what their role is and how they fit into the big picture. Be very clear that people are to stay in their roles and reject or delegate any tasks that don't fall within their job description.
As the CEO, make sure that you stay on task as well. Work on mission critical tasks and make sure that you keep the business on track and aligned with your vision.
Keep everyone in your organization focused on what they should be working on and make sure all employees' actions support your vision day in and day out.
Invest What Money You Can
In addition to your time, I think it is incredibly important that you invest your own money in your business. If you don't have any money to invest in your business right now, don't worry about it; use business revenue when possible. Build a budget and forecast for your business; commit a certain amount of revenue to be reinvested into the business.
Do not invest a bunch of money into your business and then take owner draws each month until the money is gone; that is not going to grow your startup. You may have to take a cut in your pay to move your business forward. You are investing in yourself and your idea.
Investing your own money into your startup shows that you are all in. Investors want to know that you believe in your business enough to commit both time and money to it.
Raise Funds
When you mention raising money to startups, they either love the idea or hate it. In the linked Forbes article, the author makes a great case that entrepreneurs should stop wasting their time seeking venture capital. Startups typically just assume the first thing they need to do is raise money. I think you should focus on gaining market acceptance first, before rushing out to raise money. Prove that the market wants your product or service, and then raise money.
I think at some point, most businesses will find that to get where they want to go, they will need to raise money in some form. That could be through an equity partner, an investor, a bank loan, or even something as simple as a bank line of credit or a credit card.
Don't be afraid of raising money; just make sure you do it at the appropriate time.
What do you think is the toughest challenge startups face?