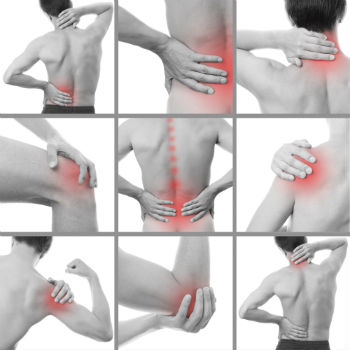 Is your bookkeeping a pain for you to accomplish each month? For many small business owners handling their bookkeeping is the most painful part of the month. It is really important to keep up on your bookkeeping so that you can keep your business on track towards its goals. If you are feeling any of the following bookkeeping pains you need to make some changes to your current system.
Time Crunch
There is never enough time to accomplish everything in your small business is there? People often use time as an excuse for not accomplishing a task when they don't want to attend to it or really don't know how to get it done. If you don't find it effective to do your own bookkeeping because it takes you away from more important business tasks then you should probably outsource it.
A good bookkeeping service can take on the majority of bookkeeping tasks and let you focus on running your business. You should stay involved enough with the bookkeeping process to remain in control. You also definitely want to be involved with crucial tasks such as financial reporting.
Stress
If bookkeeping causes you stress then don't take it on. Stress can be really unhealthy and it is definitely unproductive for your business. People stress over bookkeeping because they know they should be keeping up on it but they don't have the time or knowledge to do so. Rather than stress about your bookkeeping let a professional take that load off of you.
Where Are We?
Have you ever been lost in the woods or while traveling? It can be a frightening and traumatizing experience. Why should your finances be any different? If you don't know where your business is currently at financially then you are running your business blind. You are running your business based on feelings rather than facts.
With an outsourced bookkeeping service you should always know exactly where you are at. You should set clear deadlines with your bookkeeping service and hold them accountable to meeting your demands. Having a grasp on exactly where you are at financially can be a valuable weapon for your small business.
Where Are We Going?
If you don't know where you are currently at then you surely have no idea where you are going. Remember before you had your smartphone with a GPS on it to guide you? How did you get around back then? You looked up directions prior to leaving right? It is really frustrating not knowing where you are going and you are often behind. Falling behind in your business is a really bad thing.
Outsourced bookkeeping services should not only give you a firm grasp on where you are currently at, but more importantly where you are going. Your small business financial reporting should not only identify possible issues, but opportunities as well. If an opportunity presents itself in your financials you want to be ready to take advantage of it. Conversely, if you see potential problems you want to try and get ahead of them.
Ability To Adjust
An inability to adjust to changes that are happening can be a massive pain point. If you don't know where you are at or where you are going you are in a bad spot. This leaves you incapable of making the proper adjustments to keep your business on track.
A solid bookkeeping system will keep you fully in tune with the financial aspects of your business. This will give you the flexibility and power that you need to make quick adjustments in your business to overcome market changes and take care of opportunities that present themselves. You should be using your small business budget to compare budget vs actual results to look for both opportunities and problems to make the necessary adjustments.
Taxes
Taxes are painful for a lot of businesses. If you are constantly filing for extensions or have not filed taxes at all then you are feeling a lot of pain. If your bookkeeping system is not kept current then you have no way to solve your tax pain.
With an outsourced bookkeeping service you should never have tax pains. If your books are updated on a regular basis filing your taxes should be simple. You should be meeting with your CPA before year-end to get a tax estimate as well as identify any last minute tax advantageous moves. Come January you shouldn't be thinking about taxes you should only be worried about keeping your business on track towards its goals. Closing out the end of year bookkeeping should be nothing more than closing out one more month of books.
What bookkeeping pains are you having?
Photo Credit © Dollar Photo Club / staras