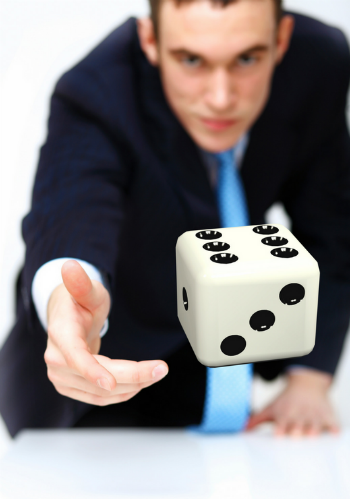 Franchise owners enjoy many benefits. Rather than going into business by themselves, franchise owners have the backing and the marketing power of a larger company behind them right from the start. In addition, franchise owners are able to take advantage of offering a service or product that already has some brand recognition. Most franchises also offer support to new owners, since their success helps, the overall company grow.
Even with all these advantages, however, there is no ignoring the fact that opening a franchise business comes with some risks. Some of them include:
A larger up-front investment. Independent business owners can bootstrap their startup and work to keep opening costs low. A franchise requires a significant investment upfront, which means a business, may be starting in debt. In addition, franchisees must continue to pay royalties and advertising costs, so the overhead for a franchise is larger and stays significant as long as the business remains open.
More restrictions on policies and marketing. Franchise owners must abide by the franchisee agreement, which places restrictions as to the types of products and services offered, prices, marketing and advertising strategies, geographic location and more. Even if a franchisee has a better idea for a marketing campaign or a product, they usually cannot act on it.
Success hinges on more than just the franchisee. If other franchise owners do poorly, this can affect each franchise owner in the same company. Worse, any company-wide problems can affect each individual franchise owner. If a product is re-called or a company becomes involved in a scandal surrounding an advertising campaign, a franchise owner may find their own business affected, even if they did nothing wrong.
Limiting Your Risks
Even with these risks associated, franchises are still a profitable option. Many business owners enjoy the benefits of having an "out of the box" company, and enjoy the support and brand recognition of a larger business. If you're considering a franchise, there are a few things you can do to lower your risks.
One of the first things you will want to do is to carefully research franchises. Look for well-established companies offering lots of support and an exceptional reputation. The stronger the overall business and the better the franchise system, the more poised franchisees are for success.
A second important step is to speak to a bookkeeping service who can offer small business advice and support. Not only will you want to set up your books carefully from the start to make sure you meet all requirements, but you will want to consider all franchise options to ensure they make financial sense for you. A bookkeeping service can ensure you are prepared to make the best profits possible while controlling the larger overhead costs you will face.
Your Partner in Franchising
If you are looking for support before you start your franchise or need help in making your franchise work, contact SLC Bookkeeping today. SLC Bookkeeping offers small business consulting, financial forecasting and bookkeeping services, so you get the full range of financial support you need to make your franchise a success.