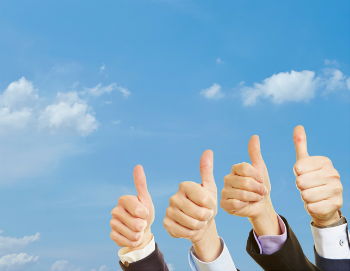 Your online business reputation can be one of your most important intangible assets. Today, when customers want to order a product or service, they're very likely to check online to determine whether a company is reputable. Poor reviews or a bad business reputation online may be driving away your potential customers, simply because so many customers trust what they read online.
Worst of all, you may never know why you're not getting the business you deserve if you're not monitoring your business reputation carefully.
What Is an Online Business Reputation?
Your online business reputation refers to the image presented of your company online, not only through your website or social media efforts but also through the fans, critics and reviews you have online. Your online business reputation is made up of a complex number of factors, including online reviews, media mentions, social media feeds and more.
Why Should You Monitor Your Online Business Reputation?
Your online business reputation can have a persistent and significant impact on your business. If you have low ratings or if lots of customers are complaining about you online, it's likely costing you new customers. In the worst-case scenario, there may be people launching personal attacks on your business reputation or your company may be depicted as a scam. You may not even realize that customers are being driven away. With a low enough business reputation, you may find yourself struggling to keep your doors open.
Worse, facing a bad online business reputation can mean you waste valuable marketing money. If you're spending significant resources on marketing and advertising but are getting bad reviews online or have a poor online reputation, your marketing money may not be able to counter the negative reviews unless you address your online reputation. You can only do this, of course, if you know what your reputation is.
How Can You Monitor Your Business Reputation?
There are services offering online business reputation management. These services will monitor mentions of your company on social media, websites, discussion forums and other places online. The companies will periodically submit reports so you can understand who's saying what about your business. Some online business reputation management companies will even advise you on ways to turn around bad reviews.
You can also monitor your business reputation yourself. You can use Google Alerts or simple internet searches to figure out what customers are saying about you online and then build a business strategy to address any concerns they may have.
If you need small business consulting services about these and other matters to pave the way for your business success, contact SLC Bookkeeping. SLC Bookkeeping is a small business focused on helping other small companies succeed.