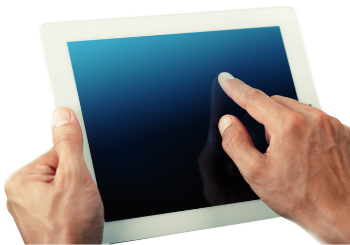 A point of sales (POS) system is an invaluable part of your business. New technology has been developed into advanced POS features such as multiple-location platforms, comprehensive databases for customers and products, inventory tracking and purchasing, sale and coupon builders – and the list just keeps growing!
With so many advanced features at your disposal, you might think your POS system is as good as it can get. But did you know that integrating your POS system into QuickBooks Online can make it even better?
QuickBooks Online (QBO) already connects with several leading POS platforms and new ones are being added all the time. Sure, there might be a little work involved in syncing the two systems, but the boost in efficiency could be well worth the effort.
Whether you are trying to choose a POS system or have a system that's working perfectly for your company, here are a few reasons why integrating is a change worth making…
#1 – Because integration saves time!
No one wants to waste time on data entry. Most POS systems use databases and data capture features that create invaluable information about customers, products, and sales. However, without an integrated system, the information will be entered twice – once in the POS and again in QBO. Or it must be downloaded, transferred, and reformatted to post correctly in QBO. That's double or even triple the work!
A POS that is integrated into QBO will automatically transfer sales and records into your QBO account. Information only needs to be entered once which cuts out a lot of time inputting, formatting, and uploading sales data.
#2 – Because integrating reduces human error.
Computers lack certain kinds of human intelligence, but no one can deny that they more than exceed our computation abilities. The more steps it takes to enter the information into QBO, the greater the chances that something (or several things) might be entered incorrectly. You could end up spending a lot of time and money down the line to uncover and correct these mistakes.
An integrated system reduces human error by automating much of the process. Sales records are seamlessly converted to QBO directly from the original data source – even complex orders and pricing structures. QBO integration minimizes the chance of errors giving you peace of mind that your numbers will be accurate.
#3 – Because integrating combines analysis tools.
Many leading POS systems have amazing analytics tools that help users monitor sales performance and make decisions about future sales strategies. Combining information from these analytics and QBO's own reporting tools can double your decision-making power!
Imagine having all the information you need for pricing, purchasing, and forecasting performance right at your fingertips – and all of it customized just for your needs! It's not just a dream, my friend. It's the result of a happily integrated system.
#4 – Because integration promotes synergy!
At its most basic definition, synergy is the process of two entities working in harmony to achieve greater results than either could achieve alone. In business, this kind of harmony is more often a dream than a reality. But integrating technologies can be a worthwhile step in the direction of synergy.
Effectively integrating your POS system into your QBO account can create opportunities for sales teams, managers, and financial staff to quickly access sales data and evaluate performance. Sales teams and accounting teams can then effectively communicate about budgets, strategies, and goals. Giving your teams a better way to collaborate is always a smart move. Integrating POS and QBO systems is a real action step you can take towards building collaboration and synergy within your company.
Considering integrating your POS and QuickBooks Online?
As always, it's a good idea to do your research and get some advice when deciding how to use your technology systems. Here are a few steps you can take to prepare for integration:
Do your homework – If you already have a POS system that you want to integrate with QBO, ask your financial staff and POS manager about the potential benefits and limitations of integrating the two systems. Each app and platform has its own unique ways of syncing with QBO. The Intuit App Center and ProAdvisor network are also great places to ask technical questions about specific apps and how QBO handles them.
Make a plan – Once you're sure that you'd like to move forward, create an integration plan with input from your accountants and managers. Together, you can map out the transition process and delegate responsibilities, progress markers, and goals for the process after integration.
Evaluate and adjust – Give your teams some time to adjust to any new procedures you've established. Gather feedback and determine whether the integration is smooth and the information is processed correctly. Fix any kinks and or bugs in the system, and monitor the results. If things do not settle into a smooth flow, you may need to seek some additional assistance.
Trying to choose a POS system for your company?
QuickBooks Online already has many apps that integrate directly with leading POS systems. Try checking out some of these:
Shogo – An integration platform that connects with Micros, ShopKeep, NCR Silver, Lavu, Lightspeed, Square, Cake, Breadcrumb, Toast, and TouchBistro. Imports and posts sales data automatically
Primaseller – A POS app that syncs multiple locations along with their inventory and now allows you to create automated purchase orders. It also imports invoices and customer data and works with multi-currency settings within QBO.
Cohesion for Restaurants – This app creates packets of sales data from your POS to be sent to QBO. The packets can be reviewed for accuracy and approved before being posted to QBO.
POS Link for Aloha and Micros – Aside from the usual upload to QBO, this app includes features such as a daily sales posting, automated emails to team leaders about reports and sales events, and a complete audit trail.
Have more questions? The staff at SLC Bookkeeping are always here to help.
Now it's your turn to tell us…
What's the best POS system you've used and what have you liked about it?
Photo credit: Canva