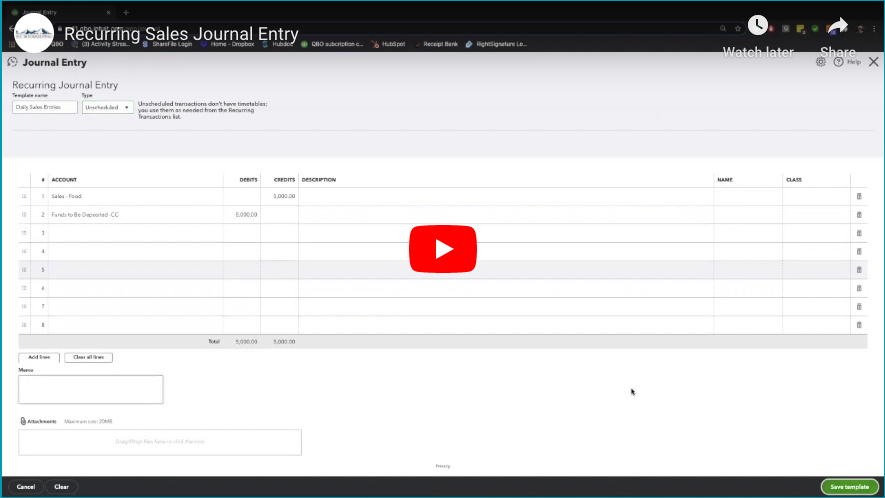 As a business owner, time is one of your most valuable assets.
And at the end of the week, the last thing you want to get caught up doing is a whole bunch of journal entries!
And when it comes to saving time, one of the easiest and quickest ways to do that is by automating your business, or just implementing regular, recurring entries - that you were going to have to make anyways.
One of those is your sales journal entries.
Creating a recurring sales entry can not only save you from having to click through a whole bunch of different line items that are pretty normal, such as daily sales, and even sales tax withholding, but it also works as a really nice reminder that it's something you need to enter.
Read More