Today's post is a guest blog post by Trevor Matheson. Trevor Matheson works for Real World Training, the largest provider of QuickBooks Training in the U.S. Check out one of their upcoming classes in New York, Miami or other cities.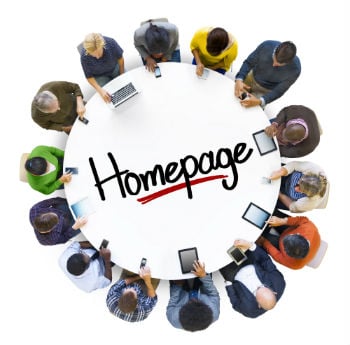 When you set up QuickBooks, it asks whether you want to use certain features. If you answer yes, QuickBooks turns the feature on and puts the appropriate icons on the Home page. That means those features are now part of your workflow.
Over time, your accounting needs might change. If they do, change the Home page so that the tasks and workflows match your current business model. Let's make some changes to the home page.
First, your company no longer uses statement charges or statements, so you want to remove these icons.
Next, you now use purchase orders and inventory, but there are no icons for these in the Vendors section of the Home page. You want to add the appropriate icons.
1. Let's remove the Statements & Statements Charges icons. To do this, we need to change Preferences. Choose Edit > Preferences.
2. Click the Desktop View icon. Click the Company Preferences tab.
3. Click to clear checkbox next to Statements and Statement Charges. Note that the feature is still enabled in QuickBooks, but the icons won't appear on the Home page.
Also, note that Invoices is grayed out. This means you can't remove the icon from the Home page unless you turn off related features. To add or remove items shown in the Related Preferences section, you must enable or disable the feature in QuickBooks. If you disable a feature, it will not appear on the Home page or on a menu.
4. Based on your company set up, Inventory may be disabled by default. Therefore, inventory functions are not available on the Home page or on menus. Click the Inventory link to open a preference where you can turn on inventory.
5. QuickBooks asks if you want to save the changes you've made so far. Click Yes.
6. In the next window, QuickBooks warns that it must close all windows to change the preference. Click OK.
7. QuickBooks opens the Items & Inventory preferences. Select the checkbox next to Inventory and purchase orders are active to activate the features.
8. Click OK to save the changes.
9. QuickBooks again warns that it must close all windows to change the preference. Click OK.
10. Click the Home icon to open the Home page and review the changes you've made. Getting Started no longer appears on your Home Page. The icons for statements no longer appear, and the icons for inventory and purchase orders appear in the Vendors section.
Remember, if your accounting needs change, customize the Home page to match your current workflow.
Photo Credit © Dollar Photo Club / Rawpixel