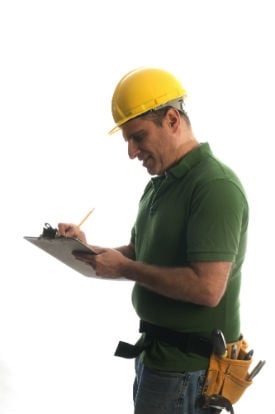 How do you put together your QuickBooks estimates? Are you putting down your costs on a napkin or the back of an envelope? Maybe you have stuff in a word document, and you just go in and replace the old customer name with the new one. Then you change the date, adjust your numbers up or down a little depending on how the last job went, and print.
Or maybe you use spreadsheets. You have lists of your typical services, the products you use often, you have your assistants and a list of the pieces of equipment you might need and you deftly assemble it all into one coherent list of anticipated expenses. You add your hoped for profit and a pinch for good luck. And you hope you haven't left off anything.
Then the job starts. Are you invoicing weekly, monthly, or only at the end of the job?
After all that hard work, and you have invoiced your customer, how'd you do? Did you make as much as you had hoped? IF you ran over budget, do you know why? Did you bill for all the costs associated with the job? Did you get paid for all your labor and material costs? How does it feel to know after it's too late, that you didn't bill for all you should have? Without a budget for the job, you likely won't be able to know how it went.
Is there a better way to set up a job, submit an estimate, track the job costs, and submit an invoice or a few, knowing that you did a good job, you invoiced fairly and you covered all your costs? If you are going to be doing this a lot, you want the process to get easier and to be reliable. You also want to be able to prove to yourself and your customer, that you were honest and they got what they wanted and you are getting paid fairly too. That is where your word of mouth referrals will come from.
QuickBooks Estimate Advantages
You could load or create estimates in QuickBooks. It may take a bit of time set up all the items you will need for one of your projects, but once you have loaded your new job into an estimate, you have the customer/job information, the job phases, and all the detail in one place, along with the date you submitted the estimate, and any notes you wanted to add to the estimate or to the customer information. And you can customize the way the estimate looks, adding Company Name, contact information, your logo, etc. Your estimate not only looks great, it now becomes a negotiation tool and a budget for the whole project. Until your customer approves the final version, your estimate can be duplicated, and new revisions can be modified until you and your customer have an agreement. Each revision can be tracked. And QuickBooks will help you track change orders to the final estimate too.
But the really useful thing is to create your new estimate as a template. You will likely never have another job, which is exactly like this one, but the basic elements will likely be the same. And you can start from your new template and make adjustments as needed for each new job.
Invoicing from a QuickBooks Estimate
The finalized estimate can be easily converted to a QuickBooks invoice, and you can use QuickBooks's powerful time and billable costs feature, which makes it possible for you to track costs in QuickBooks that you want to pass along to your customer, as long as you have this feature turned on in the QuickBooks Preferences. Then it's pretty direct. If you run your own payroll through QuickBooks, even your labor costs can be tracked by job and billed to your customers. You convert your estimate into an invoice, and you start adding billable costs that occurred for each phase of your project. And you will always be able to compare you actual vs. estimated job costs and profitability.
QuickBooks Estimates Conclusion
Not all jobs are created equal, and not all small businesses need to use estimates and billable costs. But chances are if you have read this far, you are wondering if there is an easier way to do the same thing over and over and get it done faster and better every time. Getting customers is hard, but billing them for your time and effort and material costs needs to be easier. Getting QuickBooks to do what it is good at, what it was designed to do, is a very good thing. That will free you up to do what you are good at, focusing on your craft not the books.
Photo Credit © Dollar Photo Club / robert lerich