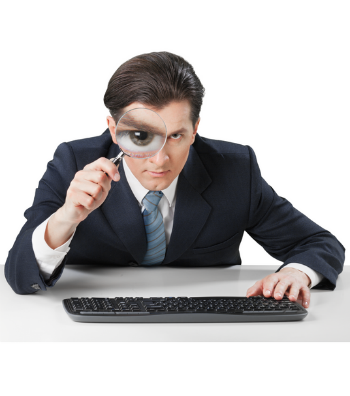 If there's one thing the modern business owner understands, it's that growth is essential for long-term success and survival. Increasing your income and profits by increasing your customer base is what lies at the heart of every growth strategy. But many entrepreneurs are confused about the difference between marketing to attract new clients, and growth hacking.
Growth hacking describes methods that are specifically geared toward building and engaging your company's user base. That may sound a lot like what marketing is for, but the key differentiator is the singular focus - and often the ingenuity - of the strategies involved.
While marketers care about business development as part of a package of priorities, a growth hacker – according to the label's creator, entrepreneur and investor Sean Ellis – is "a person whose true north is growth." In other words, the sole purpose of every growth hack is to stimulate growth as quickly and efficiently as possible.
There are a wide range of tools, processes, and best practices that your business can take advantage of as part of a strategic growth plan. And engaging the services of a small business consultant or advisor is often the best way to explore some of these options. But in the meantime, here are three easy and effective growth hacks that any business can use to bump up its customer base:
1. Blogs and Guest Posts
As low-tech as it sounds in today's digitally driven environment, content creation and marketing continue to play a key role in generating business growth. How? By giving today's customers something they badly want: information. Content marketing takes many forms, some more costly than others. But industry experts agree that "the return is completely worth the investment."
Consider establishing a budget that allows your business to put regular, relevant, and shareable content out there via:
your website's blog,
your social media platforms, and
by contributing guest content to the blogs of companies that complement the industry you're in (NOT your competitors)
Quality, SEO-friendly content attracts readers. And it's those readers who represent the foundation of your growing customer base. Not only does this growth hack technique help to satisfy the needs and interests of your current clientele, it also introduces your business to an entirely new audience - many of whom will convert to customers.
To make the most of your content budget, be sure to set growth goals in advance and to use the right metrics to measure customer engagement. This will allow you to tweak what's working, and re-think what's not.
2. Email Lists
Growing your email contact list is also one of the most effective ways to grow your business. Statistical research presented by HubSpot Marketing confirms that, not only will email exceed 3 billion users globally by 2020, 75% of companies agree that it ranks anywhere from good to excellent in terms of return on investment.
Here are a few strategies for ramping up the number of subscribers on your email list – and for keeping those contacts from unsubscribing once they're part of your marketing base:
Make special offers and free downloads available to website visitors in exchange for their email addresses
Publish testimonials on your website and social media accounts from people who already value your company emails
Get in the habit of requesting email addresses from customers as part of the sales process at your physical place of business
Create valuable email newsletters for your subscribers that share stimulating content, discounts and coupons, or that let your audience know about upcoming specials or sales
Email has been around for a long time, but its potential as a marketing channel continues to grow. Social media and other connection platforms have their place, but email remains the number one growth hack for lead generation – especially when it comes to directly influencing a subscriber's purchase decision.
3. The Use of Data
No discussion of growth would be complete without acknowledging the fact that measuring your company's progress is the only way to be sure that there's been any! Collecting and analyzing customer data is essential for refining growth. And there's a wide and ever-expanding range of popular tools available to the entrepreneur who wants to use data as an effective growth hack, including:
Google Analytics for tracking conversions,
Kissmetrics for measuring customer engagement, and
BuzzSumo for analyzing content performance
But as user-friendly as many of these instruments are, understanding the metrics behind data collection and crunching can be time-consuming – and probably isn't every small business owner's cup of tea. Sometimes digging the greatest value out of a specialized field like growth hacking or bookkeeping means turning to the experts for help.