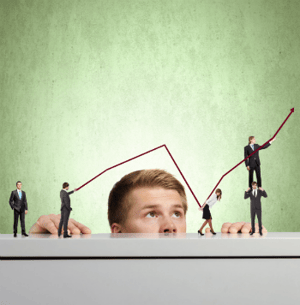 Scaling a small company can be challenging. But despite current politics and worker shortages, a record level of small U.S. businesses are reportedly growing their profits. Is yours one of them? If not, it may be because you've yet to structure your business to optimize growth.
Think about your answers to the following questions:
Do you consider yourself disciplined and focused as an entrepreneur?
If so, are you still heavily involved with the day-to-day operations of your business?
How much time do you devote to important growth concepts like company culture and cash flow?
Without an expansion-driven mindset and strategy, your company is destined to remain small in both potential and income. At the same time, building a structure that will give your business the best chance of maximizing growth relies heavily on choosing the right supports.
Here are what some experts believe are the four cornerstones of scaling a business.
1. Making Time to Strategize
Delegate and outsource – we hear it all the time. But while the number of small business owners who actually make a habit of offloading duties is questionable, what remains certain is that delegation can:
allow you to accomplish more by doing less,

help you avoid burnout, and

make it easier to grow your business
It may require shifting certain responsibilities over to reliable team members so you can devote more attention to the most profitable areas of your business. Or it may involve outsourcing duties that don't contribute directly to your income (like accounting, scheduling, and administrative duties, for example).
Either way, farming out some of the tasks that keep you reactive instead of proactive will free up time to plan and engage in growth strategies.
2. Hiring and Promoting the Right People
Once you've moved beyond outsourcing to hiring regular staff, getting the right people into the right roles is crucial for growing your business. Ideally, every prospective employee or promotion candidate should be viewed as an eventual leader. So it's important that you don't confuse specific industry know-how with leadership potential.
Someone who works hard and understands your business intimately can be a great asset. But to optimize your company's growth, you also need that person to demonstrate leadership traits like:
the ability to model and encourage effective communication in the workplace,

a knack for inspiring trust, and

a willingness to be held accountable and ensure others do likewise
There's a wealth of advice out there when it comes to hiring the right person for your company. But in many cases, what's relevant to one business owner won't necessarily make sense for another.
Do take advantage of the guidance that's so readily offered by other entrepreneurs - but not before you've thought long and hard about your values, your company's mission, and your long-term goals for your business.
3. Paying Attention to Cash Flow
Prioritizing the health of your company's cash flow is a direct route to stabilizing your income and setting the stage for greater profitability.
There are a number of ways you can improve your cash flow cycle. You can invest more time and energy in the products or services that yield the highest profit margins. Or you can identify ways to bring cash into your business faster, while deferring expense payments for as long as you can.
These practices may include:
offering clients early payment discounts or the option of paying by credit card,

negotiating more favorable supplier or loan payment terms, and

using a company credit card where possible, rather than paying by cash or check
The better you are at maintaining a positive cash flow (more money coming in than going out), the better positioned your business will be to fund its ongoing growth internally without having to rely on external resources.
4. Using Technology and Metrics
Structuring your business for optimal growth requires more than personnel and a plan: you'll also need to leverage tools that can help keep you on track, and methods that can measure the results of your actions.
Soliciting client feedback, using CRM (Customer Relationship Management) software, and encouraging regular input from employees (especially those on the front line) are all great ways to gauge the ongoing success of your growth tactics. But using technology to automate certain tasks will make executing those strategies more efficient.
Consider taking advantage of the many time-tracking and project management tools that have been purpose-built for simplifying small business operations. There are also a host of digital third-party apps out there that integrate directly with accounting systems like QuickBooks Online – any of which will make your bookkeeping tasks more convenient.
Remember, scaling your business is more effective overall when you combine streamlined functions with the right business metrics to evaluate your success.
Photo Credit: Canva