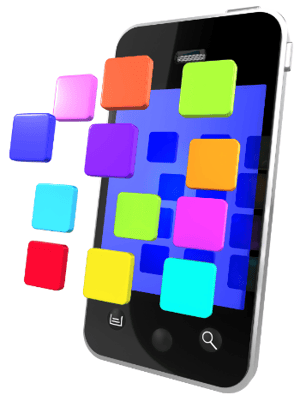 An efficient and accurate bookkeeping system - one that's managed with the help of bookkeeping software - is essential for business success. Cloud-based accounting programs like QuickBooks Online (QBO) are ideal because they let you track financial transactions and collaborate with your accounting professional in real-time, while supporting a number of time-saving third-party apps.
Bookkeeping applications like Receipt Bank, TSheets, and Beanworks streamline many of the number-driven aspects of running a small business. They integrate directly with the modules inside your QBO program and do away with much of the data entry work that drives essential bookkeeping functions.
Here are a handful of popular QuickBooks-enabled apps that have been designed to work as hard for your business as you do.
Expense Tracking Apps
Receipt Bank makes physically entering, sharing, and storing expense documents a thing of the past. By taking photographs of business invoices, receipts, and credit card purchases with your smartphone, you can store them securely in the cloud as tax-compliant digital images. This mobile app cleverly extracts the relevant expense data from your photos and sorts it by vendor and date.
AutoEntry is another paperless, photo-based expense tracking app that offers the added option of sharing documents directly by scanning or emailing them. In addition to capturing and entering your expense data, the app creates a digital record of your document that gets attached to your QuickBooks transaction.
Expensify is a small business favorite for the generation and management of staff expense reports. It combines the convenience of a mobile photo app with credit card reconciliation, mileage tracking, and expense reimbursement – then integrates it all seamlessly with your QBO accounts.
Payment Management Solutions
Plooto allows you to combine payables and receivables in one handy platform. To make a payment, create or update a bill in QuickBooks and transfer funds to your payee's bank account with the click of a button. To receive a payment, use the app to request funds from clients and have them deposited directly into your business account. ACH transactions can be initiated with just an email address, and are accompanied by real-time notifications and payment status updates.
Beanworks takes automated payment processing a step further by also taking care of your invoice data entry. Scan, email, or photograph your bills, then enjoy access to the expense data you need to approve and initiate automatic payments online.
Bill Pay is the ideal solution for avoiding double data entry and making account reconciliation more efficient. By paying bills directly inside QuickBooks, you can issue multiple payments, track the payment process from start to finish, and receive visual proof when a company check is deposited.
Invoice with Google Calendar and take advantage of a service you may already use. Track dates, hours, meetings, and work descriptions inside Google Calendar, then pull relevant billing details directly into your QuickBooks invoicing module.
Connect to PayPal solidifies your eCommerce and other digital billing activities by letting you review details attached to customer PayPal transactions – including items sold, discounts, shipping, and tax – before they're added directly to your QuickBooks accounts.
Payroll Processing Apps
Gusto was designed to let small business owners spend less time on payroll and HR-related tasks, and more time working on their companies. With live user support, this app takes care of mandatory tax filings and employee W-2s, automatically updates your QBO payroll accounts, and gives employees lifetime access to their pay histories.
Payroll by Patriot Software provides a simple, stress-free way to run payroll from any internet-enabled device - without the need to manage tax tables or updates. This little app is especially big on taking the hassle out of setting up or switching your accounts to a new payroll system.
TSheets works directly inside QuickBooks Online to streamline employee time tracking for payroll and customer invoicing purposes. Your employees clock conveniently in and out by enabling the app on their personal devices - you view what they're working on in real-time, edit and approve timesheets, and gain valuable insight into job costing and billing.
Business Funding? Yes - There's an App for That, Too
Fundbox is a nifty little app with the capacity to provide almost instant access to a revolving line of credit for short-term budget or cash flow needs. Enabling the app allows it to connect to your QBO accounts and return a credit approval decision within hours (sometimes minutes). Once approved, select any unpaid invoice from your QuickBooks sales module and draw down the funds to pay it.
Photo Credit: Canva