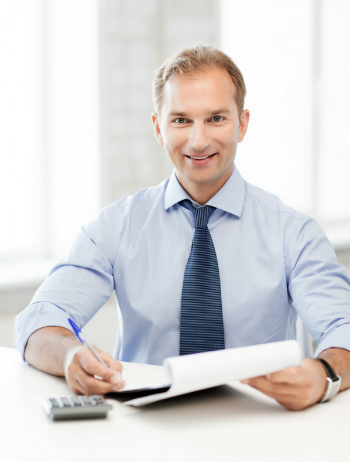 Choosing a professional bookkeeping service is one of the easiest ways to help your small business grow! Every company, regardless of size, must accurately track and report the money flowing in and out of its accounts by way of sales, expenses, and salaries, but many entrepreneurs lack the knowledge and experience necessary to make this happen.
Proper bookkeeping management is not only essential for complying with state and federal laws and tax regulations, it's the only way to fully understand your business operations so you can make wise financial decisions. Poor accounting continues to be one of the most common causes of business failure - but it's also completely avoidable. So, how do you choose the right bookkeeper for your small business?
Finding the Right Small Business Bookkeeper
The internet has made starting a small business easier than ever, so it's hardly surprising that many of today's busy entrepreneurs eventually find themselves burdened by make-shift bookkeeping systems that:
are inaccurate, inefficient, and hopelessly behind schedule,

regularly distract them from other vital areas of their business, and

negatively impact their company's financial performance
As an investment in the long-term success of your business, entrusting your finances to a reputable bookkeeping service is crucial - and finding the right fit begins with recognizing that some professional attributes are simply non-negotiable. Here are eight fundamental qualities you should look for when choosing your small business bookkeeper:
1. Reliable
It goes without saying that a quality bookkeeping firm will have all the right credentials, but that doesn't necessarily guarantee reliability. Look for companies with a long-standing presence that consistently demonstrates their integrity, and ask them to point to current clients who can provide honest opinions on the timeliness, efficiency, and confidentiality of their services. Don't be afraid to ask a potential bookkeeper how they would handle a financial situation specific to your business.
2. Well-Informed
Every professional bookkeeper should understand the significance of your company's income, expenses, assets, liabilities, and equity, but they should also be able to:
provide real-time, customized financial reporting and analysis,

offer insight into your financial progress as it relates to your goals, and

make vital services like strategic planning, financial forecasting, and acquisition or expansion management available to your business
Manual bookkeeping techniques won't cut it in today's digital world. Be sure the bookkeeper you choose is conversant with the latest developments in accounting software and cloud-based technology.
3. Organized
Don't assume that every bookkeeper is fundamentally organized and detail-oriented! Although it tends to go with the territory, experience plays a huge role in the efficient interpretation, reporting, and retrieval of financial data - especially when there are multiple clients involved. Ask about review policies and safety nets, and remember that the more streamlined your bookkeeping service's operations are, the more positive an impact it will have on your company's bottom line.
4. Good Communicator
Some bookkeepers are much better with numbers than they are with people, but the right bookkeeping service for your business must be adept at dealing with both. Make sure your bookkeeper listens well, and explains things in a way that makes sense to you. Your business is as individual as you are, and a bookkeeper who adopts a one-size-fits-all approach to communication will be unlikely to meet your needs or expectations.
5. Regularly Updates Knowledge
Some professionals are guilty of earning their credentials and never looking back. And while most bookkeepers make the effort to stay abreast of evolving tax and business regulations that could affect your company, it shouldn't end there. Look for a firm whose:
skills,

business services, and

technological savvy
are continually being upgraded to keep you at the forefront of your industry, and ahead of the competition.
6. Understands Your Industry
Beyond the day-to-day management of your company's accounting activities, your outsourced bookkeeper should have a solid understanding of the industry you're in, and how it relates to your specific financial situation. The more familiar they are with industry trends and operations, the more likely a bookkeeping company is to spot oversights and patterns in your data. And that can prevent reporting errors, and help you to capitalize on potential tax savings.
7. Sees the Big Picture
Beyond suggesting valuable, money-saving strategies to maximize tax deductions, and minimize penalties and late fees, a bookkeeping service that demonstrates big picture thinking can dramatically improve your long-term profitability. Remember, your success hinges on knowing the true costs of running your business. And effectively planning for:
maintenance,

growth,

fundraising, and

acquisition,
relies on choosing a bookkeeper with the expertise necessary to guide you along the way.
8. Prioritizes You
At the end of the day, you need a seasoned bookkeeper who's willing to work for you. Making your business a priority means being respectful of your time, maintaining a proactive approach to communication, and demonstrating the capacity to understand your professional objectives. Taking some time to investigate their customer service habits and client relations will ensure you choose the small business bookkeeper most likely to help you meet your financial goals.