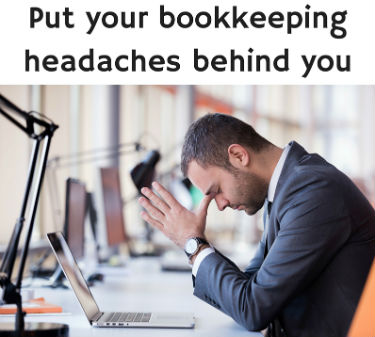 Making the decision to outsource the bookkeeping for a small business is not an easy one for most owners. Your bookkeeper handles a lot of sensitive financial information, so using an outsourced provider for this business function can make anyone uneasy.
However, there are a lot of benefits to using an outsourced bookkeeping service. Since outsourcing your bookkeeping may be fairly new to many owners, you may not know exactly what you are looking for.
Below are 6 demands for your outsourced bookkeeping services provider that are a must for your company.
1. A Smooth Transition
There is nothing worse than using a new product or service only to find out that it is a complete disappointment. Your first impression of your potential service provider can tell you a lot about what it will be like to be a customer.
What is the bookkeeping service's website like? Is it organized and easy to use? Do you feel it is modern and up-to-date, indicating that their service will be the same? Also, what was your customer journey like through the sales process?
If you have decided to be a customer of a bookkeeping firm, then you want a smooth onboarding process. As a new customer, you are right to be skeptical of your new vendor. You trust this company with your numbers, so make sure the service is top notch.
2. Cloud-Based Software and Plug-ins
The accounting industry has been turned upside down by cloud-based technologies. If your new service provider isn't offering you accounting solutions that are cloud-based, I would be hesitant.
Modern day business owners need their finger on the pulse of their business when it comes to their bookkeeping. The ability to send an invoice or pay a bill with a simple click of a button on your phone has become more common and in demand by businesses, with good reason.
One thing we pride ourselves in at SLC Bookkeeping is our ability to custom design what the accounting system looks like for each customer. We make the decisions on what software and plug-ins to use for your business and the best part is, we pay for everything. That way you don't have to worry about costs and we make the software decisions that are in your best interests.
3. A Dedicated Local Team
One thing I would want to know is whether I was working with a dedicated local team. By local, what I mean is that they are located in your country. I would not want my bookkeeping work being sent out of the country.
The best part about using an outsourced bookkeeping service is that you should get an entire team of bookkeepers, not just one individual. We make sure you have at least 3-4 points of contact in operations so that you are never left without help. No more worrying about your bookkeeper going on vacation or getting sick!
4. Time To Focus On Growth
Let's face it, as a business owner you never have enough time. According to Inc.com, "58 percent of business owners working 60 or more hours a week said that bookkeeping was particularly draining."
As a business owner, you obviously have to be concerned about numbers and financial reports, but you shouldn't have to worry about producing them.
A big part of the reason that you are probably considering outsourcing your bookkeeping is to free up your time. You should be focusing on developing strategy and growing your business, not doing your bookkeeping.
5. Financial Updates On Demand
Another thing you should demand from your bookkeeping service is updates when you want and need them. If you need to see updated financials every day, on a certain day each week, or just once a month by the 10th, those are not unreasonable requests.
Additionally, if you have a big investor or manager meeting coming up on a specific day, you need to have confidence that your service provider can assist you as needed based on your schedule.
You want to work with a bookkeeping service provider that can update your books on a regular schedule and also on demand as needed with sufficient notice from you.
6. A Decision-Making Tool
The final thing I would be looking for from an outsourced bookkeeping company would be something that adds value. Not only should you get added value from more time, but you should also be given a bookkeeping system that assists you in making good business decisions.
If you are receiving accurate financial reports in a timely manner, you should be able to make more calculated decisions. It is one thing to monitor your past financial performance, but it is another to predict the future.
You should be using your bookkeeping system to make predictions about where your business is going. This will help you spot threats, as well as opportunities, with ample time to make the necessary adjustments.
Your bookkeeping system can, and should, aid you in making key business pivots to keep you on track.
Are you using an outsourced bookkeeping service? What other things do you demand from them that I missed?
Photo Credit: Canva