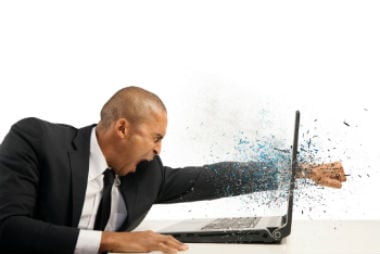 How can failing in business help you succeed? Quite often in life we fail, learn from our mistakes and apply it to our future actions. We do the same thing in business. I was listening to a successful entrepreneur speak a few weeks ago and they gave a pretty interesting definition of an entrepreneur. The speaker said, "A successful entrepreneur has run five companies and failed at three." I don't know if I am racing out to start some more companies and have them fail, but there are some interesting takeaways when you think about this.
You Need to Fail
Nobody's perfect, meaning that we all fail at one point or another in our lives and in our businesses. In order to succeed you need to fail. Maybe your business doesn't need to fail completely, but you do have to have failures. Failures teach you things and make you better. It could be a minor failure in operations or in the sales process. The bottom line is you fail, break and rebuild.
We All Fail
Everybody fails at one point or another and you need to realize that it is ok to do so. When you receive feedback or constructive criticism you need to realize it is meant to help you not insult you. The worst thing you can do is take offense and lash back at the person giving you the advice. Failures make you better if you know how to take them the right way.
Learning from Failure
The most important thing with failures is understanding how to learn from them, rather than have them set you back. Some people have the need for approval so when someone gives them constructive criticism they take it the wrong way. Rather than taking the advice and learning from it, they retract and create a negative experience for themselves. Others are too stubborn to fail or take advice. They think that the way they operate is the only right way to do something. Stubbornness is not a good trait to have as a business owner, but openness to feedback and ideas is. Make sure to take advantage of failures as a time to learn from your mistakes.
It is important to fail as a business owner, not all the time and completely, but it is a necessary step on the path to success. Don't take failures as a negative experience, just learn from them and make yourself a better business owner.
Have you failed as a business owner? What did you learn?
Photo Credit © Dollar Photo Club / alphaspirit