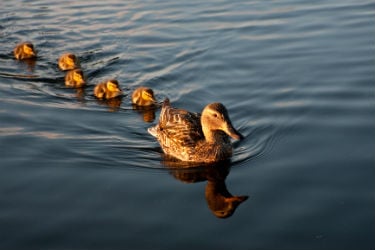 Every once in a while we will get a new prospect that wants to get a handle on the bookkeeping for their business before they even begin operating. More often than not we see business owners try do it yourself bookkeeping and make a mess out of things. Typically a business owner will by some version of QuickBooks without considering their actual needs. Then they just start messing around with the program and don't get the books done accurately. A few months later if the business takes off they realize they need help. It is usually much more expensive to fix a bookkeeping mess than to just do it correctly from the very beginning. Here is how to get your bookkeeping ducks in a row from the beginning.
Seek Professional Advice
This is not a plug for our services; please seek professional advice before you set up your bookkeeping system or choose a software. I would seek professional advice on your bookkeeping system before you begin to operate. I would inquire with a bookkeeping professional as to which version of QuickBooks to purchase. Today we see a lot of people choose QuickBooks online because of the access. Unfortunately QuickBooks online is still lacking a lot of features that the desktop version has and you end up with a subpar program. You can simulate the same remote environment of QuickBooks online by using a QuickBooks hosted service, which we offer.
I would also ask a bookkeeper for some help with setting up QuickBooks and customizing the QuickBooks chart of accounts. We see a lot of business owners handle their bookkeeping themselves and make lots of simple mistakes that are time consuming to fix. It is much cheaper to handle your bookkeeping correctly the first time than it is to fix mistakes. You may want to look for QuickBooks training or support to help you set up the program and begin to learn the basics.
Lastly, I would find a good CPA to advise you. Many clients find it advantageous to separate bookkeeping and CPA tasks. You can let your bookkeeper and CPA each focus on their specialty and save money in the process. You will also get two different perspectives on your accounting. Your CPA should advise you on items like tax planning, entity formation, and other higher level tasks. Additionally having a CPA in place is huge for your bookkeeper. At some point your bookkeeper will not know how to handle an accounting situation and having a solid CPA to ask a question of will be essential.
Make It Meaningful To You
Another mistake I see is that small business owners don't make their bookkeeping meaningful to them. I feel that the chart of accounts is the biggest opportunity to create meaning within your bookkeeping. Classifying all income as simply 'sales' most likely won't be as meaningful as creating several different income accounts to break our various sales channels. However, don't go overboard and make your chart of accounts overcomplicated as that will make your reporting less meaningful. The trick is finding the balance between a simple and overly complex chart of accounts.
Another way to make your bookkeeping system more meaningful is to utilize QuickBooks class tracking. Class tracking in QuickBooks is a way to get a meaningful breakdown of your financial data. One example Intuit gives is using classes to separate income and expenses by department or location, which is a good example that should help you understand class tracking. I personally have used QuickBooks class tracking to track sources of income for our business. Each time we create an invoice or a revenue event we assign a class of how the business came in. This way we can run a report that shows us where our money is coming from.
Know When To Let Go
I usually support business owners that want to handle their bookkeeping on their own in the beginning with the support of a professional. This approach has a few major benefits. First, the QuickBooks file and bookkeeping system will be set up properly by getting the support of a professional. Second, when an owner handles their own bookkeeping with the support of a professional it really allows them to understand their bookkeeping system. However, it is really important to understand when it is time to let go of the day to day bookkeeping tasks.
If you are on a tight budget in the beginning or just really want to understand your bookkeeping then it makes sense to handle your own bookkeeping with the support of someone that understands QuickBooks. As your business grows and your bookkeeping becomes more of a burden you may want to consider outsourced bookkeeping options. When you are growing your business you really want to focus on what you do best. Remember why you started your own business in the first place. Letting go of your bookkeeping doesn't mean stepping out of the process completely. You want to stay involved with higher level tasks like signing checks and your small business financial reporting. With the experience you gained in doing the books yourself in the beginning you will have a great understanding of your bookkeeping system and the financial reports. You don't want to trust that what you are looking at is accurate just because your bookkeeper handed you a report. Question anything that looks inaccurate or suspicious, it will keep your bookkeeper on their toes.
Don't wait until your business is booming to get a handle on your bookkeeping. There are plenty of ways to keep accurate books no matter what your budget is.
Photo Credit © Dollar Photo Club / jtboldt