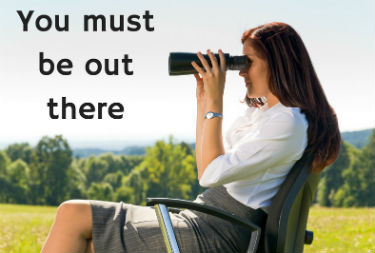 If you are like many small business owners, bookkeeping is probably not your top priority. In fact, I'm willing to bet that you don't like the task of bookkeeping at all. I am sure that, for some, the word even makes you cringe.
Like many business owners, I'm sure you have tried all sorts of bookkeeping solutions without much success. You probably tried doing the bookkeeping yourself, but realized you were in over your head. Maybe you hired someone internally and it worked for a while until they quit or you had to fire them. Maybe you have even considered outsourcing your bookkeeping services, but you are hesitant.
When you are looking for an outsourced bookkeeping services, there are all sorts of options.
How do you find bookkeeping services for your small business?
1. Understand your businesses specific bookkeeping needs.
2. Find a bookkeeping service that fit.
3. Ask really good questions.
4. Make sure there is no long-term commitment or contract.
Understanding Your Needs
The first thing to do is get very clear on what you are looking for from a bookkeeping service. Do you need someone at your office or are you comfortable with a virtual bookkeeping service? What specific tasks are you looking to outsource? How often do you want the books updated?
Another important aspect you need to consider is what higher-level accounting work you might want. Do you want someone to prepare your taxes? Maybe you want someone to guide you through your financial reports?
Get very clear on your bookkeeping needs before you start looking for an outsourced solution.
Find a Bookkeeping Service That Fits You
There is no "one size fits all" when it comes to bookkeeping services. Every business is different and therefore, each business deserves a unique bookkeeping system, tailored to their needs.
When you are shopping for a bookkeeping service, think about your business in a little bit more detail. What types of businesses do you tend to work with? Are most of your vendors really big firms or small businesses?
Then consider whether you want a solo practitioner or a team of bookkeepers. According to the U.S. Census Bureau, "The majority of all business establishments in the United States are non-employers, yet these firms average less than 4 percent of all sales and receipts nationally."
This means there is a good chance that if you hire an outsourced bookkeeping firm, they may be a one-person firm. Isn't that the same as having an employee? Meaning that they will be unavailable at times due to sickness and personal time.
Make sure you understand the benefits of working with a team of bookkeepers over just one individual.
Ask Good Questions
Don't just take a firm's website or reputation as an indicator of what your experience will be like as a client. Ask some questions that really matter to you.
Don't just say, "So how long have you been doing this?"
Ask them why your business is a good fit for their bookkeeping service. Ask about their team and how the monthly bookkeeping process specifically works. Ask them how you can be sure they will be there when you need them the most.
If you have any specific needs or concerns, get them addressed before you become a client of a bookkeeping service.
No Commitment
One of the biggest benefits of hiring a bookkeeping service over an individual is that you won't have any long-term commitment. Sure you can fire an employee, but you better make sure you do it legally. Additionally, employees come with extra costs such as office space, equipment, payroll taxes, and sometimes benefits or expense reimbursements.
Under no circumstances would I agree to a long-term contract with a bookkeeping service. In fact, I would be wary of any service provider that required me to sign a long-term contract.
At SLC Bookkeeping, we stand behind our work and meet our clients' real needs. If you don't feel we are living up to your standards, or you have simply outgrown our service and need a full-time in-house CFO, then we don't want you to be held to a long-term contract. We are happy to offer month-to-month services because, not only do we want you to be happy, we want to be a strategic partner that can truly help you grow your small business.
What other questions do you have about finding a bookkeeping service for your small business?