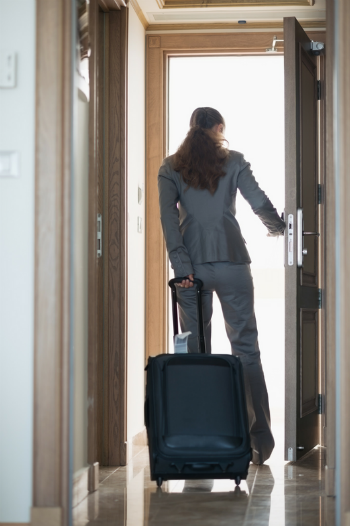 I've been working on our exit plan lately. Does that mean that we want to sell our business? Absolutely not! So why am I going through the process of exit planning?
I would say that I review and work on our exit plan 2-3 times a year. But if we aren't selling, what am I doing? I am creating value in our business.
Let me explain that further by giving you proof that small business exit planning matters.
If You Aren't Creating Value, What Are You Doing?
Let's run through the scenario where you decide to do a little exit planning. First, you go through the process of trying to determine the value of your business. Maybe you use a broker and they tell you your business isn't worth anything or that it's worth a lot less than you were expecting.
In disbelief, you ask another broker and get the same result. Then a trusted colleague in your business network. And so on and so forth.
If your business isn't worth anything, or it's worth a lot less than you thought, wouldn't you like to know ahead of time?
Additionally, if your business has no value, then what is the point? What are you doing? Just paying the bills?
Gives You An Honest Assessment of Your Business
Developing and maintaining an exit plan gives you an ongoing assessment of your business. If you go through the process of understanding how business brokers work, you will most likely get some sort of valuation or assessment of your business. You can then use that as the benchmark for future self-assessments of your business.
But why is it important to revisit your exit plan on a regular basis? Because things change! Markets change. Disruptions happen. Values fluctuate. Business owners' personal circumstances and desires change.
If the factors that affect your business are constantly in flux, then your exit plan should also be changing with those influencing factors.
Allows You To Make Improvements Before An Exit
Working on your exit plan a few times a year allows you to understand the pros and cons of your business. When you do a self-assessment of your business, it allows you to make improvements with the hope of increasing the value and attractiveness of your business.
Oftentimes, business owners don't do any exit planning at all until they decide they are ready to get out of their business. What happens then is that they find out the pros and cons of their business too late in the game. This leaves them with very little time to do anything about it. Additionally, they risk not being able to exit their business at all due to lack of planning.
Some Closing Thoughts
Many small business owners don't worry about or do any sort of exit planning. They often think of it as a waste of time since they are so new, or so small, or whatever reason they might have.
The truth is that exit planning is important no matter what your size or your intentions. Even if you think you will never sell your business, you still should work on an exit plan.
Developing and regularly updating your small business exit plan will help you to make ongoing improvements to your business.
What are your thoughts?
Do you have an exit plan? Why or why not?