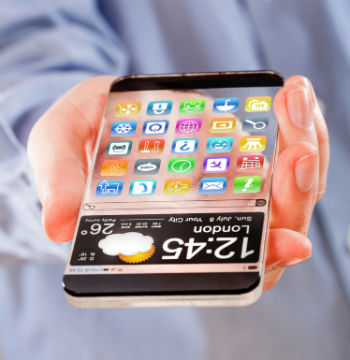 The tech sector is responsible for considerable job growth and is an important part of keeping our nation innovative and competitive on a global scale. Because of the importance of tech businesses, the government makes a number of funding options available for them — and you don't have to be a big business to qualify. In fact, there are a number of grants and funding options specifically geared for tech professionals starting a small business.
Where to Find Funding for Your Small Tech Business
The federal government Small Business Innovation Research Program (SBIR) offers funding for small tech businesses needing support in product commercialization or research and development (R&D). Since R&D and commercialization are often beyond the means of small businesses — but are still very necessary to a successful operation — the SBIR offers funding for them.
You can search for SBIR funding through Grants.gov or the listings on individual agency sites. Make sure you are eligible for the funding and follow application procedures. SBIR.gov offers information for applications as well as details about current solicitations from agencies.
The Small Business Technology Transfer (STTR) is another program designed to help small businesses and non-profits in the tech sector with R&D and commercialization costs. The goal of the STTR is also to help small businesses in the tech sector collaborate with research institutions. In addition, the STTR emphasizes finding ways to transfer science research and findings into commercialized ideas.
Working With a Small Business Consultant When Applying for Government Grants
While government grants are available for small businesses in the tech sector, it can be a challenge for many qualified businesses to apply. Determining eligibility and finding opportunities can be time consuming, and many entrepreneurs are already working long hours to build and run their businesses. In addition, programs such as SBIR and STTR are extremely competitive. To secure funding, companies not only need to have great tech expertise and terrific ideas, but also the ability to stand out from other competitors.
Working with a business consultant such as SLC Bookkeeping can help you when you apply for government funding for small businesses. SLC Bookkeeping can keep you on track, help you find funding opportunities and can provide the consulting services you need to apply to solicitations with confidence. Contact SLC Bookkeeping today to find out what we can do for your company's future.