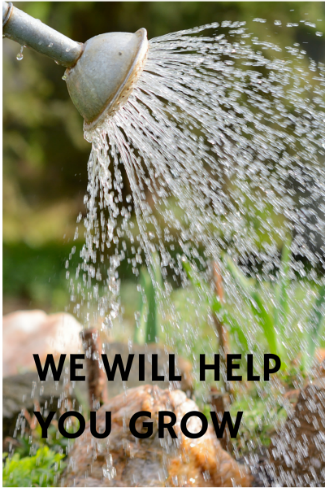 At SLC Bookkeeping, we do so much more than just bookkeeping; we help small businesses grow. Some bookkeepers understand QuickBooks, some understand accounting, and some understand good core business principles. If you find a bookkeeper who understands all of those aspects, turn them into a trusted advisor for your business because they can help you grow. We pride ourselves in understanding QuickBooks and core accounting principles. We also have a good understanding of what the financial reports of your business actually mean. Lastly, we have great knowledge about what makes a small business successful. Through growing our own business and helping hundreds of clients grow theirs, we understand what it takes to make it as a small business. The three ways SLC Bookkeeping can help your small business grow is through outsourced QuickBooks bookkeeping services, financial reporting, and business mentoring/coaching.
QuickBooks bookkeeping services
The foundation of any successful small business starts with a solid financial bookkeeping system. In order to help your business grow, we first need a bookkeeping system that we know is accurate. We offer bookkeeping services on a daily, weekly, monthly, or quarterly basis. All of our services are based on a fixed monthly rate, customized around your needs and your budget. You get an entire team of bookkeepers; not just one. That way, there is never any down-time in your record keeping.
People often ask us if our monthly services include contact via email, phone, and in-person meetings. The answer to the question is yes, absolutely! When you work with us, you can call on us as needed; we are your outsourced bookkeeping team. We pride ourselves in being a part-time outsourced bookkeeping solution with a full-time presence at a fraction of the cost of a full-time bookkeeper.
Another common question we get is, do we offer services outside of Salt Lake City and Utah? The answer to that again is an emphatic yes! We have clients all over the country, so we are able to help you with your bookkeeping no matter where you are located.
Financial reporting, budgeting, and forecasting
The next step for us helping you grow your business is setting up a financial reporting system. A good financial reporting system includes: regular customized financial reporting, the development of an annual budget, and an ongoing rolling forecast.
When we set up financial reporting for your business, we go beyond a profit & loss and balance sheet. We help identify key metrics for your business and develop customized reports to give you information on those metrics. Sure, a standard profit & loss and a balance sheet are important, but there is so much more to financial reporting. We aim to give you powerful reports that result in AH-HA! moments. You should be running your business and making key decisions based on actual financial results.
We will then help you develop a budget for your business. We prefer to develop a budget with your key leadership team toward the end of each year. We will develop a budget for the year based on past financial performance as well as feedback and thoughts on the coming year from your management team. The budget will be compared to actual results at the close of each month to identify discrepancies and ensure that the business makes any critical pivots that are necessary. The budget should remain unchanged throughout the year and the forecast will change as actual business activity unfolds.
A good financial forecast is a living thing that should change every month. We will look at what actually occurred in the business and predict how that will affect the future. This takes a lot of the guesswork out of whether the business is sustainable or not. You will get a glimpse into the future of your business financials which will allow you to adjust if necessary. While looking at the past is important, it is much more critical to look forward into the financial future of your business.
Business mentoring and coaching
The last way we can help your business grow is through business mentoring and coaching. We have been helping small businesses with their bookkeeping for almost 15 years. We have seen a lot of different business types, growth plans, and management styles. We have seen the good, the bad, and the ugly. In a way, I feel like our staff has an MBA in running a small business.
We have combined our experience in growing our own small business with the knowledge gained through handling bookkeeping and growth planning for the hundreds of businesses that we have helped. Our clients have really helped us shape our own growth planning, marketing and sales strategies, and general business methodology.
Helping small businesses grow through an understanding of their finances is our true passion and we would love to help you.
Do you want to get serious about your small business bookkeeping system and growth planning?