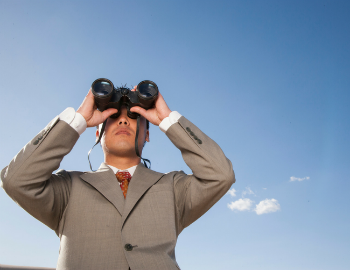 Several months ago, we stopped looking for new customers. Gasp! I know a complete sin, right? I mean honestly, I was embarrassed. But I had no choice. Here's how it went down.
We were cranking, and I mean cranking, on every level. Qualified leads seemed to be endless and conversion rates to customers were through the roof. Our sales guy even suggested having someone else try sales training because he was literally closing everything.
As the business owner, I was in hog heaven. I was happy… for a while. Then it blew up and the wheels started coming off. So, what was the problem? Operations couldn't keep up and we started having failures… a lot of failures.
Customer service was slipping because everyone was overworked in operations. New customers left before we could even start working with them because we were so backed up. It was awful. In fact, it was a nightmare.
So, I threw the switch… we stopped looking for new customers. It was one of the toughest choices I have ever made as a business owner. I racked my brain trying to think of any other option, but it was the only reasonable solution I could come up with given our resources. It was a pretty low moment for me.
In addition, I ceased marketing altogether. No blog posts, no social media interaction, no networking events, no asking for referrals. Nada. I demoted myself to sales and moved our sales person to operations to stop the bleeding.
Guess what happened? The business continued to grow. Here's why.
We Didn't Stop Selling
I said we stopped looking for customers, but we most certainly didn't stop selling to those people who were asking. We didn't stop selling, we just changed our approach. Sadly, we had to try and slow the sales cycle down in order to let operations catch up.
We continued to grow because we didn't stop selling, we just stopped marketing. But how? Where were the leads coming from?
Inbound Marketing Continued To Deliver
Probably the coolest thing about inbound marketing is that once you get traction, it just keeps going. Since we have been blogging for about 6 or 7 years at this point, we had a pretty good web presence.
While we weren't necessarily actively marketing, that didn't stop the flow of leads. Part of me was laughing, part of me was scared. I was stoked that leads were still flowing in but worried about the health of the business. The workload was not only taking a toll on our customers, but also on our team.
We Focused On Employee And Process Development
First, we hired the best people we could find as quickly as we could. We were really trying to over-hire at this point. While not great for profitability, we knew it was the right decision for the long-term viability of our business.
We had an interesting problem: we had too many sales. So, we made what we thought was the best decision to move forward. We focused on training and developing our current staff and also on further detailing and developing our processes. We were laser-focused on building a sustainable, well-oiled operations machine.
Did we lose out on some new customers? Sure, no doubt about it. However, we survived. The goal was long-term survival, not short-term gains.
Big Takeaways
Inbound marketing is extremely powerful. If done right, it will continue to produce high-quality leads even if you don't do anything.
Access to short-term cash is critical. Of course, you always want to be properly staffed. However, sometimes you are short-staffed due to factors that are out of your control. Having access to cash is important.
It is possible to have too many sales. I didn't think I would ever say that and hope I never utter those words again.
So, what do you think, did I make a mistake? What are some alternative action plans I could have implemented? I'd love to hear your thoughts.