So why did you start your business anyway? Was it for money? Freedom? The thrill? All of these are common reasons for wanting to start a business. In a typical one on one networking situation I am commonly asked these two questions: How long have you been in business? How did you start your business? When I tell the story of how and why I started my business it is a pretty entertaining story that results in a response of "wow that is pretty cool." I realized that I have a unique start up story that people actually enjoy. So why did I start my business?
Typical Post College
After college I started a job as a Fund Accountant in Boston. I had the job lined up before I graduated from college like many of my classmates. I took a few months off and started my job in September. I could have told you on day one that I didn't belong there. I hated wearing ties. I hated the grind of the commute. I didn't care for the lifestyle. Overall I was not happy. A little history: I'm a big skier. Around Thanksgiving of 2001 I was checking the snow report for Alta. I was looking at web cams that showed a brown landscape...no snow. Then the skies opened up; Alta received two powerful storms that resulted in over 100 inches in 100 hours. I was hooked. I emailed my friend (now sales manager) Joe to let him know that I was quitting my job and moving to Alta the following fall. I was only going to stay for one season or so I thought...
Following Your Passion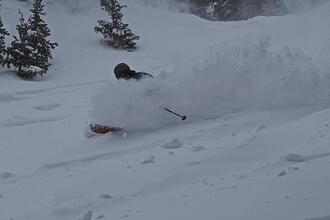 I only ended up in Alta because I was following my passion for skiing. I found myself working as a front desk clerk for a ski lodge in Alta. The measly pay of $800/month may be shocking for many people. I wasn't there for the money, only the benefits. Along with my pay came a bed to sleep in, three meals a day, an Alta season pass and ski out accommodations. Although I thought I was leaving after one season that changed when the Financial Controller for the lodge quit and they offered me the job. I was now committed to Alta and a full time year round job, but I was happy. I wasn't going home.
Following Your Passion Again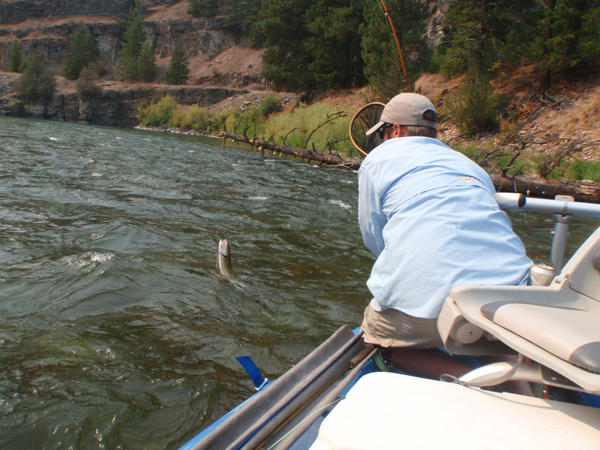 So my first summer in Utah brought an introduction to the sport of fly fishing for me. When a friend offered to teach me to fish I thought to myself: "sure I enjoy drinking beer and the cold water sounds nice on a hot summer day." I didn't know how important fly fishing would become in my life and career. Fly fishing changed everything for me. It made me a different person and a better businessman.
Putting Business Into The Equation
So now the stage was set. I knew what I wanted to do with my life. I wanted a decent paying job that I enjoyed doing, but I also wanted the flexibility to ski and fish...and oh yeah I wanted to move to Montana for the summer to follow my passion of fishing. Shockingly I didn't find a job that offered what I wanted, so I created it.
Identify The Niche And Go For It
In order to make more money I decided to start helping other small businesses with their bookkeeping. I quickly realized that lots of businesses needed a bookkeeper, but they did not need a full-time bookkeeper. So I figured the next logical step was to offer part-time bookkeeping services to several small businesses. It was the birth of SLC Bookkeeping. However, in sticking with my original vision I wanted there to be an outdoor flair to our business model. So I made sure that all of my friends, business associates and clients all knew that I did bookkeeping, but that they also knew I was into the outdoors. What happened is I started to attract all sorts of clients that could relate to me. Those clients told their business contacts that they thought I would work well with and so on. Then I started to naturally attract high-quality employees with the same mindset; work hard, play hard and get paid well.
Why The Business Model Works
Looking back I think my model has worked for a few reasons. Most importantly though is the outdoors theme. I started my bookkeeping service to spend more time in the outdoors. I had a valid reason for wanting the business to succeed other than just money. We were doing business differently than other accounting/bookkeeping services that we were competing with. We were unique and it appealed to a certain group of businesses. One very difficult but important thing for us to maintain in our business is stressing the importance of the outdoors. If we didn't differentiate ourselves this way you would think we were just another bookkeeping service in some office building in Salt Lake. The truth is we are a group of people that enjoy providing small businesses with bookkeeping services not only because of the professional accomplishment we get from it, but also the personal satisfaction it provides us.
See you in the great outdoors.
Why did you start your business?
Looking back now what would you have done differently?