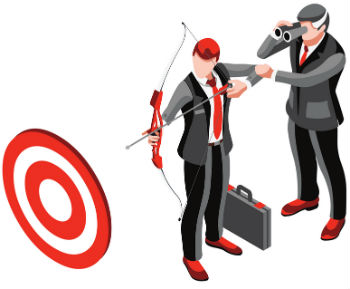 Mentoring is sometimes seen as a resource for young people just getting started in their careers. However, small businesses can derive huge value from mentors. According to one 2012 study, polled companies that used mentoring increased revenues by 106 percent on average, or about $47,000. Companies that were polled and did not report using mentoring increased revenues by an average of 14 percent or $6,600.
Many studies have in fact concluded mentorship works. Small businesses can sign up for formal mentoring programs, seek out their own mentors or learn from business mentors by reading and connecting online. No matter how you seek out others in your field, learning and connecting with leaders can help you open, maintain and grow your business.
How a Mentor Can Increase the Success of Your Business
A mentor can offer several advantages to a small business:
Mentoring Can Offer Knowledge and Experience: Small-business owners may not know how to do it all. Securing the right insurance, avoiding common mistakes and learning how to run a company are all big tasks. With a mentor, you don't have to learn through trial and error. A mentor can share what they know from their years of experience, ensuring you don't repeat the costly mistakes they have made.
Mentors Can Inspire: Working with someone who has succeeded in your field can be inspiring. Seeing that someone else has accomplished what you want to achieve shows you it is possible and can inspire you to work harder and stay on course, even on days when you're discouraged.
Mentorships Can Be a Great Source of Accountability: Knowing what you need to do to grow your business and doing what you know are two different things. Maybe you know you need to hire a new team member, launch your new product or start a new marketing initiative. If you have a hard time motivating yourself, your mentor can act as an accountability partner by asking for updates about the status of your goals. This may encourage you to tackle projects you need to face to grow your company.

If you struggle to follow through in growing your business or taking the next steps, a mentor can also help by suggesting the small, actionable steps you need to take to see some momentum. Since a mentor has experience and has likely faced some of the same challenges, they may know how to overcome inertia and take action.
Mentors Can Be a Resource and a Way of Networking: If you're not sure where to find a distributor, attorney or other service or professional, your mentor may have suggestions. Your mentor can potentially introduce you to others in your industry and can guide you to resources that have worked for him or her.

The reality is that every business needs a mentor. A mentorship can inspire you, get your company growing and ensure you have access to someone's valuable experience when making decisions or plans.

If you'd like to consult with someone about your small business, contact SLC Bookkeeping. The team at SLC Bookkeeping offers outsource bookkeeping and business services, as well as consulting services to help you grow your company.