If you've been so preoccupied with running your business that year-end bookkeeping tasks have caught you off guard, don't panic. Take a deep, calming breath and get ready to tackle those accounts with a plan for streamlining the process.
An Ounce of Financial Prevention …
Many business owners leave bookkeeping chores that should be performed regularly throughout the accounting year until the very last minute. But whether it's because you've been busy – or because you genuinely dislike the bookkeeping process – letting your books get too far out of date is never a good idea.
Among other things, timely accounting habits keep your business on track financially and legally by helping you avoid:
cash flow management issues,

costly interest charges, late fees, and overdraft penalties,

overlooked tax remittances and unnecessary audits,

missed tax deduction opportunities, and

the miscalculation of profits and costs that can lead to unhealthy business decisions
When you leave your bookkeeping duties for too long of a time it can also take a hefty investment of both time and money to help set them right.
How to Streamline the Year-End Bookkeeping Process
Closing out your books at year-end is largely about ensuring every financial transaction related to your business operation has been accurately recorded. Not only does this allow you to generate the necessary reports for understanding where your company stands financially, it gets you ready to file your annual tax return.
The easiest way to wrap up one fiscal year and get ready for the next is with a systematic approach to getting your books organized. To help you hit the high points, consider these key steps for closing out the year.
1. Prepare Your Paper Trail
When it comes to cleaning up your end-of-year accounts, the best place to start is with source documents like receipts and invoices. Whether you work with physical files, or you've switched to a paperless system, you'll still need to make sure all your records are accounted for.
Accounts Receivable: Go through your customer accounts to check that you've issued, logged, and stored invoice copies for all completed services, projects, and orders. Separating out invoices that have yet to be collected on will also help determine whether any of your outstanding receivables can be written off as bad debt.
Accounts Payable: Go through your supplier accounts and follow the same procedure for your payable invoices. Unearthing unpaid bills will ensure they get processed in the correct accounting period before you close out your year.
2. Separate Business from Pleasure
If you're still using a common bank account for both your business and personal finances, you should probably make a mental note to halt that practice at some point during the new accounting year. In the meantime, you'll need to analyze all the unreconciled expenses that have flowed through your shared account to determine which were business-related, and which ones were personal.
3. Finalize Your Bookkeeping Entries
Hopefully your business has been taking advantage of a program like QuickBooks Online to upload your bank transactions directly into your accounting software. But you can also perform this step manually. Once they've all been uploaded or entered, code your transactions to the appropriate financial accounts.
4. Reconcile Your Differences
Next come some steps designed to ensure that your final books are as accurate as possible. These include:
Checking that the balances on your bank statements reconcile with your company's cash accounts.

Reconciling your credit cards.

Verifying that any business loan balances and interest amounts on your books agree with your financial statements.

Making sure your asset accounts accurately reflect present inventory levels or other asset values.
Once you're satisfied that everything is in order, you should run a trial balance to ensure debits equal credits across your accounts. This is also a great way to check for abnormal account balances and potential posting errors.
Follow this up by making adjusting journal entries for any depreciation expenses or fixed asset purchases, and you should be ready to generate and review your company's year-end financial statements.
It's Never Too Soon to Prepare for Next Year
Tired of fretting over the year-end time crunch? The right business consultant or bookkeeping company can help you review your accounting processes to make sure they're still meeting your needs. If it turns out they're not, they can also help you:
update your software,

adopt a cloud-based accounting system,

streamline your transaction entries with the help of automated apps and other bookkeeping tools, or

outsource your bookkeeping altogether so you can focus on growing your business
Closing out your books at the end of the year is considerably easier when you understand what's behind the process and have established an efficient bookkeeping system. Working with a proven accounting professional can help you accomplish both of those goals.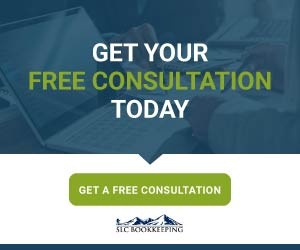 Photo Credit: Canva