Our everyday finances are made up of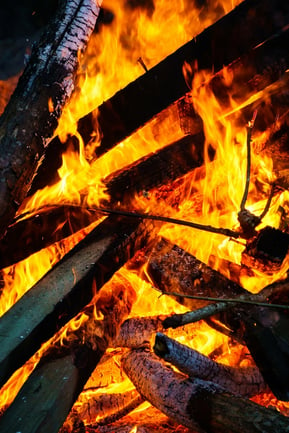 receipts. We dine out, we withdraw and deposit money, we buy small and large items, or we simply send or receive money for something else.
Most of this information is important, but some can just go directly into the garbage. Some receipts need to be kept for a relatively brief period of time, but some are important and need to be kept for a long time and become part of your historical data.
Any receipt that has something to do with the cash flow of a business might be important. However, keeping all the paper receipts is not practical. After a certain amount of time, they become unreadable or get misplaced.
Going paperless is continuously being promoted almost everywhere. We are frequently advised to use e-statements, to subscribe to e-newsletters, and to generally go green. However, we are still receiving and sending out numerous pieces of paper. Paper is not something we are ready to completely eliminate quite yet, but we do have the ability to get rid of most of the waste and keep our piles of receipts a little more manageable.
Going Paperless
You may have already started the process of going paperless in your business. Perhaps your customers have requested an electronic invoice rather than a printed one, while you yourself have asked your vendors to send you their bills by email. As outsourced bookkeepers, it has made sense for both our small business and our clients'. It is more convenient for both parties and it makes the job easier.
Meanwhile, you can continue switching to a paperless office by getting rid of those paper receipts.
Sort your receipts. It is possible that you have several filing cabinets or shoe boxes full of receipts, both old and new. Make sure to organize your pile first before you continue with this process of going paperless. Separate the current receipts from the older ones. Start the next step with the current receipts and record new ones as they arrive.
Scan or take photos of the receipts. A digital copy of each receipt needs to be created. Depending on how you plan to organize it, a good scanner can do the job or taking a photo of it with your phone might be sufficient. This also depends on what storage system or application you will be using for these receipts.
Select a storage system. It is very easy to just save all those recently-converted digital copies of receipts onto your hard drive, but doing so means your digital information now is just as much at risk of being lost or destroyed as the paper copies. Your hard drive can get damaged and lose valuable content. Choosing a cloud-based storage system is more ideal for this purpose. The application that you select for managing your receipts can be your storage system.
Do the backlog. After successfully recording the current receipts, you can start going over the older ones. How far do you need to backtrack?
Develop a paperless system. Now that you have secured your backlog, make sure that the filing cabinet is empty and will not be filled again with new receipts. Break the habit of piling up receipts; instead, decide how often you will digitally record new receipts.
What's In It For You?
When it comes to your finances, going completely digital has its benefits. Not only the fact that you no longer have those overflowing filing cabinets, but it can also be said that you have a more efficient receipt management system. To sum up:
Organized. Not having to deal with paper receipts can save you time and effort. It can be very convenient to just open your storage system and easily search for the needed receipt. You can get a better look of your receipts in a glance. Your receipt application may also have the capacity to give you reports.
Retrieval. Because of the materials used in making store receipts, the text eventually fades away after some time. What if this receipt needs to be shown to the IRS or to the store where you made the purchase? Having a clear digital copy can save you from having an unreadable paper receipt. There may also be instances where you need to access your receipts from somewhere else, and having them stored in the cloud would allow you this convenience. Some of us also keep our receipts for years for accounting purposes and having electronic copies of your receipts allows you to avoid worrying about any physical damage to your paper receipts. We can always retrieve old receipts on the go from our storage system.
Security. Many of us question the security of our data in the cloud, but because it's a serious issue, developers have worked hard to make their systems more secure. Besides, numerous applications are available to choose from and we all have the freedom to decide which one to trust. As compared to paper receipts, digital copies can still be a lot safer as you have more control over your information. Paper copies can be easily misplaced, especially since receipts usually come in smaller paper sizes than the rest of our paper-based mess.
Apps to Digitalize Your Receipts
Some applications can effectively manage your receipts, ensuring that they are securely saved in the cloud. Others have the extra ability to be integrated into your accounting program. Here are some applications to consider when managing receipts, which can allow you to process your receipts as they come and throw them away right after:
Whichever method works best for your small business to go paperless is up to you. Which did you choose? Why?