There are a handful of solutions when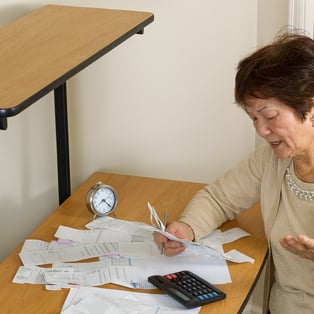 choosing a cloud provider. Not all of
them plug so well into QuickBooks or QBO, and SLC Bookkeeping has been helping our own customers set up their accounts with this cloud-based system. For the information of the readers out there, we have provided a review of the software, giving advantages and disadvantages of it.
Paying bills and receiving payments faster are the primary functions of Bill.com. Invoices and bills can be instantly accessed online, making the process of managing your cash flow more manageable.
You will be notified for tasks and can perform jobs in no time, for example, approving a bill and paying it electronically. Thus, it can be a great addition to your paperless system. It connects businesses, accountants, and banks. And it targets both small and medium-sized businesses, with the goal of not leaving any business behind.
How it Works
Bill.com can be used as an add-on to your bookkeeping system or it can be used to separately manage your payables and receivables.
Accounts Payable
Bills can be entered directly into the system with the vendor, emailing it to your Bill.com account or you can just simply drag-and-drop a scan, fax it over, or email it yourself.
When a new bill arrives in your Bill.com inbox, code it and assign it to an approver, who will be notified by email.
It is flexible enough that bills can be approved from anywhere and contracts or other attachments are readily available when needed, even when using a mobile phone. Yet, it provides enough restrictions wherein approvers can only access the information they need in order to do their part.
Once in place, approved bills can be easily checked; dates can be assigned for them to be paid; and images of cleared checks can be sent to vendors with a few clicks. But, of course, you still have the option to direct the system to send a paper check to your vendor if you don't want to make it a fully electronic process.
Accounts Receivable
Payments can be received electronically either through ACH or a credit card.
The system can automatically send electronic invoices or paper invoices to customers.
Customers can instantly view invoices online through their secure payment gateway.
Communication with customers takes place in the system, and customers will be reminded automatically for nearly-due invoices.
Payments received are automatically deposited into your bank account.
Recurring invoices are sent out automatically while recurring payments are received automatically as well.
Pricing
There are several subscription types for Bill.com, allowing users to sign up for the one that is best for their business. However, one can always start with a 30-day free trial.
1. Essentials – $19 per user/month
Being the basic subscription type, "Essentials" offers the primary functions of the application, which is managing payables and receivables. It also includes import and export functionality with CSV files, the 5 standard user roles, the standard approval workflow, unlimited document storage, and the ability to collaborate with vendors and customers.
2. Team – $29 per user/month
In addition to the features included in the basic plan, the "Team" subscription type adds the ability to integrate with accounting software. It can work with QuickBooks Pro, Premier, and QBO, as well as Xero. With this, one can also add custom user roles and can easily forecast and manage cash.
3. Corporate – $49 per user/month
Being pricier, "Corporate" offers more workflow options and also gives discounts for approver-only users. It is tagged as the best value of the subscription types, and with the additional features that it offers, it can be used by midsized businesses.
4. Enterprise – Prices vary
To sign up for the "Enterprise" subscription type, one needs to call Bill.com. But what it can offer is additional integration features such as the ability to work with QuickBooks Enterprise, NetSuite, and Salesforce.com. It also caters to multi-entity businesses, organizations with different locations, and companies that have more than one accounting files.
There are also additional fees for transaction services:
1. Send or receive ACH payments – $0.49 each
2. Bill.com mails checks or invoices – $1.49 each
3. Bill.com does the Payables data entry – $0.50 each
4. Receive credit card payments – fees apply
Pros:
Definitely speeds up the process of paying bills and receiving payments. Having the option to do everything electronically can make a huge difference. You can easily see your list of tasks to do, which can minimize the issue of overdue bills and invoices, which in turn could potentially eliminate bad debts. Still struggling with how to handle payments in quickbooks?
Intuitive user interface. Getting familiar with the whole portal takes a short amount of time. Each menu and sub-menu is labeled in its simplest form, such that you don't need to guess which is which.
The accounts payable and accounts receivable reports are comparable to the ones that you can get from your primary accounting software. As the software can record all information relevant to your customers and vendors, it can generate detailed and accurate reports.
It also functions as an electronic filing cabinet and there is no limit on the amount of data that it can store.
Cons:
It can be costly. Although it can be used to pay bills and receive payments, which usually takes two separate applications to accomplish, the subscription fee together with the transaction fees can make it pricey. And, of course, considering that the prices stated above are per user, having the need to subscribe multiple people such as approvers, payers, and clerks (which might be necessary for larger businesses) can make it really expensive.
In general, Bill.com is still a must-have application, as it is not simply for paying bills and receiving payments. It does much more than that.
Still need some help with QuickBooks? Subscribe to our video tips: