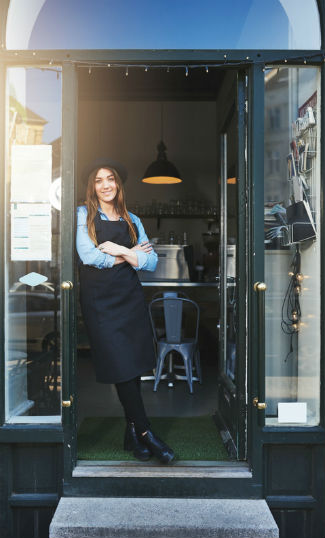 Have you ever thought about opening up a convenience store, such as 7-11, or a restaurant such as McDonald's? If so, you're probably familiar of the concept of franchising. When you open a franchise, you pay a fee and the franchiser supplies you with the products, training and support you need to run your business.
Here's why the "business in a box" concept is an enduring American success story.
You'll Be Your Own Boss

What's the biggest reason franchisees love franchising? Because it enables them to be their own boss. Workaday professionals who crave freedom can make an initial investment and become independent. You'll still have to pay licensing fees every year to the home office, and it's true that you won't enjoy the same flexibility that other business owners have, but at the end of the day, you're the one your employees are calling "boss."

You Won't Have to Reinvent the Wheel

When you know you want to work for yourself, but you're not sure what to do, franchising is a terrific option. You won't have to sell an untested idea or product in an uncertain marketplace. Your franchise may already enjoy name recognition in your community. You won't have to explain what it is you're doing. When you open a Subway, people come in for sandwiches. No questions asked.

You'll Have Access to Successful Mentors

Opening a franchise means you'll have access to successful franchisees who can share practical tips that can increase your odds of success. Although the home office will share the basics, you'll get the inside scoop on everything from managing difficult employees to finding the perfect location. Only with a franchise can you work closely with owners who have solved the same problems you're facing.

You Know the Product Sells

A business that's successful enough to offer itself as a franchise opportunity is a business that developed a winning formula. Even if you're opening up a franchise in a region where name recognition is a challenge, if you've done your demographics research, then it's a good bet you have a winning formula, too.

With a little bit of luck, all you'll have to do is choose the right location, hire trustworthy employees, make advertising a priority and maintain a steady presence on-site.

You'll Take Less Risk

The most important reason to buy a franchise license is that you'll dip your toe into the pool of entrepreneurship without the risk that accompanies launching a brand-new enterprise. For nervous, first-time business owners, this protection can mean the difference between sleeping well and not at all.
Although buying a franchise can be extremely expensive — a Denny's license costs 2 million dollars — at least you have the assurance that you're selling a market-tested name brand. You won't have to waste money developing and marketing unsuccessful product launches. And once your business gets going, if you decide to open another location, you already know what you're doing.