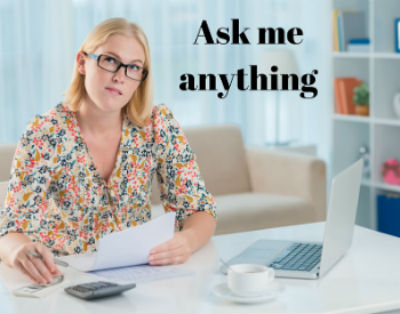 Your bookkeeper might be your best business consultant. While some associate the work of "bookkeeping" with low-level data entry, bookkeepers and accountants may be among the best undiscovered secret weapons in your business arsenal. Below are 5 reasons why bookkeepers are excellent small business consultants.
1. They Know The Details
Bookkeepers by nature know the details. If you think about it, your bookkeeper is probably the only one who really knows every single financial transaction that occurs each month. If you have a competent bookkeeper, they should be reconciling QuickBooks on at least a monthly basis, if not weekly or daily. Because they handle every little financial detail, they may have some important information that you are overlooking.
2. Wide Range Of Business Experience
Many bookkeepers have done accounting for several businesses. If you are using an outsourced bookkeeping solution, they have certainly dealt with a wide range of business sizes and types. Take advantage of all of that experience by occasionally talking with them about larger business issues. The response you get may surprise you and provide a totally different viewpoint from what you'd previously considered.
3. Possession of Great Business Instincts
Don't assume your bookkeeper is an introvert who only knows how to enter information into QuickBooks. The days of bookkeeping being a data entry occupation are dead; consultancy is taking over the industry.
Due to their wide-ranging business experience and knowledge of intricate financial details, good bookkeepers develop excellent business instincts. A good bookkeeper can often sense when a critical business pivot is necessary just by carrying out the day-to-day bookkeeping and analyzing the financial reports.
4. Neutral Third-Party Opinion
The nice thing about using an outsourced bookkeeping service is that, not only is it cheaper than having an in-house employee, but you also get a neutral opinion from someone uninvolved in the business. Employees will often tell you what you want to hear, rather than how they really feel. Having an outside opinion can be invaluable. I have no problem telling our clients my true feelings when I am questioned because I want them to succeed; our business livelihood depends upon their success.
5. Provide Custom Reports On Key Metrics
Having a profit and loss statement and balance sheet at the end of every month is great. However, having custom reports that give you information on your key metrics is a weapon. As a business owner, you should know the key metrics that you need to watch. Communicate your key metrics to your bookkeeper and ask for custom reports on them every day, week, or month. Reporting on your key business metrics will turn your bookkeeping into a tool that you can use to grow.
Questions You Can Ask Your Bookkeeper
Based on the past three month's performance, what business opportunities and threats do you see in the future?
Please explain all of the large variances in our budget versus the actual report.
If you were running the business, what is the number one change you would make?
Tell me one thing we are doing really well and one area where we need to improve.
The next time you need business advice and you are thinking about that high-priced business consultant, maybe go have a talk with your bookkeeper first.
Does your bookkeeper give you great advice or are they just a data entry person?