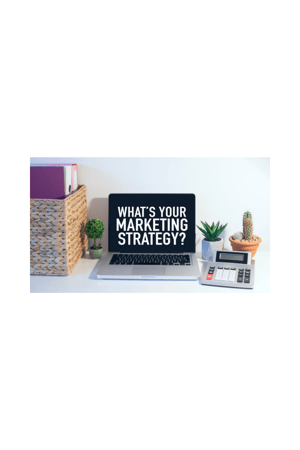 As a brick-and-mortar based business owner, you need more than an entrepreneurial drive to succeed: you need to attract and retain local clients. Reaching out and connecting with your community is critical. Fortunately, local marketing techniques offer a variety of ways you can build up a local following without breaking the bank.
Offline Marketing Shouldn't Be a Cash Drain
Marketing from a local, physical location is very different from marketing as an online or e-commerce business. And although tips for location-based marketing are all over the internet, they can sometimes require more time, money, or technical know-how than the average small business possesses.
It isn't difficult to understand why some entrepreneurs limit their community-centered marketing to stocking brochures at the front counter or advertising in neighborhood directories. After all, establishing a presence and growing a local business takes time. And in some cases, time equates to an ongoing outlay of cash.
The good news is that when it comes to solidifying your local customer base, low-cost options are available to every business. In fact, offline marketing can increase your income without having to cost anything at all.
Business Website Basics
To maximize your visibility, drive more foot traffic to your door, and bring in new business, faster, you need to find ways to put your products and services in front of your local community. So if you don't have one already, you should definitely start by arming your business with an attractive, fully functional website.
Business owners who've yet to take the digital plunge are often surprised by how easy it is to set up and manage a basic plug-and-play website that's professional, economical, and user-friendly.
Once your website is up and running, make it easy for potential customers to visit your place of business by positioning your address (try including a Google Maps widget), business hours, and contact information in a prominent location on your site. Too many companies hide this information away where it can be difficult to find, encouraging clients in a hurry to move on to a competitor.
Don't forget to also make sure that your site is optimized for mobile devices (many plug-and-play platforms take care of this for you), and that you're taking full advantage of free local SEO listings like Yelp ads and Google My Business.
Low-to-No-Cost Local Marketing Tactics
With the basics in place, it's time to get creative with your location-based marketing. As an aid to putting together some low-to-no cost initiatives, here are nine surprisingly underutilized promotional tactics you can try:
Approach local realtors about buying discounted gift certificates from your business to use as client thank you presents. New home-owners hold enormous potential as new customers for your company.

Get in touch with libraries and coffee shops in your area about allowing you to print and donate colorful, promotional bookmarks and coasters for their check-out counters and customer tables.

Rent or purchase a low-cost, digital sign for the exterior of your business to keep locals informed about new products and services, or upcoming specials and sales.

Take advantage of the opportunity to promote more personal connections with customers who call your company outside business hours by recording an engaging, humorous, or unexpected voicemail message.

Where appropriate, explore ways to expand your professional offerings by holding in-store or in-home group services for special occasions, or by starting a mobile outreach program.

Partner with another local business owner as a win-win way to cross-promote your services – especially if you share similar clientele. After exchanging business cards and brochures, why not exchange a private yoga session for a complimentary cut and style so that both you and the hair salon down the street can comfortably recommend each other's services?

Take cross-promotion one step further and form a synergistic group of local entrepreneurs who are interested in sharing a reciprocal website or social media links, bundling the cost of local promotions, or co-hosting community events.

Direct mail postcards are a proven way to reach a local, targeted audience – and they're often less expensive than you think in terms of ROI. Working with a reputable direct mail service lets you get your marketing message into the hands of people most likely to buy what you're selling - for well under $1 per potential customer.

If you've got the time and the drive, getting press coverage for your company through local newspapers, radio, or TV stations is a cost-free way to market your business. Give some thought to what sets you or your organization apart in the local landscape, then pitch a story, craft a press release, or reach out to a local blogger.
At the end of the day, marketing locally on a shoestring is entirely doable - it just takes a little imagination, some good old-fashioned determination, and a willingness to put yourself out there as a vital part of your community.
Photo Credit: Canva