There was a time when all that your restaurant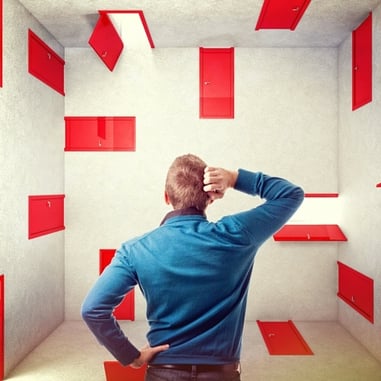 really needed was good food and a great location to guarantee its success. But with the advent of social media and online mobility, menu and locale alone aren't always enough to grow and maintain a healthy client base.
Today's customers are inundated with choice. From consumer goods to entertainment venues, online competition is fierce and your restaurant needs to stand out amidst the noise. With well over eleven billion Google searches being performed every month, if you don't have a web presence that's both prominent and well-dispersed, it may be difficult for potential customers to find you.
Much like an outsourced bookkeeping service, a reputable online marketing company can prove a worthwhile investment in your business's bottom line. This is especially true because, like much of the service industry, restaurants are particularly vulnerable to word-of-mouth advertising.
Consumers tend to react more emotionally to experiences they've had, than to products they've purchased, and with more than two billion social media users around the globe, it's probably not too exaggerated a claim to state that in the dining industry, customer reviews can make you or break you. People talk. Consider these online marketing techniques to ensure their talk is positive:
Implement and Maintain a High Quality Website
Your website is often the first chance your business gets to make a good impression. The more professional and user-friendly your site, the more professional and customer-oriented an image you project. As a minimum, your website should load quickly, be visually appealing, and be easy to navigate. If a potential customer has to work too hard to find out where you are, what you serve, and when you're open, it can be all too tempting to jump to a competitor's site with the simple click of a button.
Invest in a Mobile Website
Statistics confirm that nearly all mobile internet searches lead to some form of consumer action, and that well over 50% of that action occurs within the hour. Is your website easily accessible from a mobile device? Restaurants are often discovered by hungry people on the go. Investing in a mobile-ready version of your site will help to increase your exposure by allowing potential customers to find and peruse your offerings from their Smartphones and tablets.
Take Advantage of Local SEO Services
Search Engine Optimization is a great way to make sure you're not missing out on local business that could be going to your competitors. By making the most of key search words in your website's content, and taking advantage of local online directories like yellow page listings, your restaurant will stand a much better chance of coming up first when customers search for neighborhood eateries like yours. When search engines can find you, your potential clients can, too – whether they're in the next state, or just across town.
Make the Most of Social Media Marketing
Real growth takes time. But the more your business can do to turn casual diners into regulars, and regulars into happy promoters of your establishment, the faster that growth can happen. As one of the most effective ways to engage with current customers and reach out to new ones, a social media marketing strategy will help to ensure a strong social following. From relevant, shareable content to incentives like discounts and contests, exploiting social media appropriately can enhance your professional reputation, and lead to increased sales.
Read, Respond to, and Address Your Customer Reviews
Close to 60% of potential diners read customer reviews before trying a new restaurant! And they're using those reviews to pre-judge your establishment before ever setting foot in the door. Help keep the sentiment positive by consistently reading and responding to your customers' online feedback. By encouraging diners to leave comments on your website, and by maintaining accounts with high profile review sites like Yelp, you'll have the valuable opportunity to thank satisfied customers, take positive action to improve negative dining experiences, and show old and new clientele alike that your restaurant cares about what they think.
Leverage Local Food Bloggers
Local online food bloggers offer a great opportunity for upping the overall quality of your restaurant reviews. Twitter users have developed some really great lists of key industry bloggers. Once you're confident that both your fare and your service are up to snuff, invite a blogger or two to come check you out. If the reviews from your customers-next-door are valuable for spreading the good word about your establishment, the opinions of a credible foodie can be doubly so.