So you have an Apple computer, you are running a business, and you are interested in getting Intuit's QuickBooks for Mac. System-wise, you have the right computer, but is the product good enough for your business needs?
QuickBooks for Mac, also referred to as Quickbooks Pro for Mac, is the desktop version for Apple's Mac operating system.
Unlike the three versions its QuickBooks Desktop for Windows (QBDT) counterpart has—Pro, Premier, and Enterprise Solutions—and the three subscription types for QuickBooks Online (QBO)—Simple Start, Essential, and Plus—QB for Mac is a simple one-version software.
So, if you decide to go with QB for Mac, you don't have to choose.
But, in selecting any application to use, there are things that you need to evaluate. You shouldn't decide to use a piece of software merely because it's the one that's compatible with your computer.
Most of us want to use the product that will benefit us the most in the long run, instead of a product that can help us for now but will need to be replaced tomorrow. There are instances where switching from one software or software version to another can be considered practical and justifiable.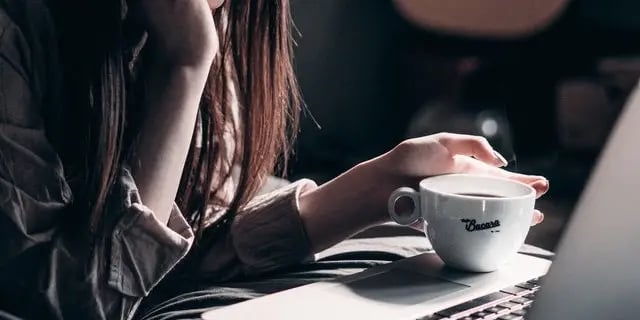 Should I Switch From QBO?
If you are currently using QuickBooks Online, then QuickBooks for Mac may work for you. Like QBO, QB for Mac has the ability to create professional invoices and easily manage the accounts payable. It's also simple to run reports. One major difference though, is in terms of access.
If you are using a Mac computer and you have a need to work in the field on a smartphone or tablet, or to have access to QuickBooks from multiple locations, then QBO would suit you best.
However, if you are more comfortable working offline and there is no need for you to sync third party applications to QuickBooks, then QB for Mac is the product for you.
One advantage of QuickBooks for Mac over QBO is the price. Like other QuickBooks Desktop products, QB for Mac is supported for three years.
For example, if you purchased QB for Mac 2016 in December of 2015, this product will be supported by Intuit until around May 2019. Provided that your system still meets the requirements, then you should not be forced to upgrade to a newer version of QB for Mac.
Patches are released to fix issues until a given year's version of the software becomes one of the unsupported versions. Thus, you will only pay for the software once and then use it for three years or more with no additional payments (unless you require additional paid technical support).
I Am Using QBDT for PC. Shall I Switch?
If you have the Premier or the Pro version of QBDT, then you can still switch to QuickBooks for Mac. But if you are using QuickBooks Enterprise, then forget about QuickBooks for Mac, it is a total downgrade.
Besides, there is no way to downgrade the company's file, unless you start with brand new file or you contact some third party support group who may be able to handle it for you. Reason for this? It may not be all about profit for Intuit, but getting an Enterprise version in the first place could mean that there are more business needs, or that the more basic versions are not enough to do the job.
One example is inventory. Inventories can be managed easily in QB Enterprise with the Advanced Inventory functionality. The Enterprise level software has the ability to scan barcodes, which a lot of QuickBooks users require. In contrast, managing inventories with QB for Mac can be tedious and requires more tricks to come up with the desired result.
When can you switch from QuickBooks Pro or Premier to QuickBooks for Mac? As mentioned, QB for Mac is equivalent to the Pro version for the PC. It has most of the functionalities that QB Pro for Windows offers, but there are a few exceptions.
The Mac version does not have the Multi-currency feature; thus, even international sales and expenses need to be tracked in the home country's currency.

If you opt to use the Manual Payroll on the Windows version and do not want to change to a payroll subscription, then you'd be better off continuing to use your current version, as QB for Mac does not have the Manual Payroll option.
Also, if you feel more secure with the automatic online backup that you currently have on the PC, then think twice about switching to the Mac version. Accidental data loss is a serious issue, but automatic backups are not an option with the Mac version.
So unless you are sure that you can exert a little extra effort to do manual backups of your QB for Mac company file to save it somewhere other than your hard drive, don't switch.
If you are coming from Premier, aside from the things already mentioned with regard to the Pro version, there are several more things to consider if you want to switch to QB for Mac. Premier, being a more advanced version, offers more capabilities.
One of which is more advanced reports. Classes, for example, are very helpful to some businesses that need further categorization in some areas of the business. Not everyone uses it, but for those who do, then the Balance Sheet by Class report can be helpful.
But it's only available in the Premier and Enterprise versions. Thus, if you use this report in your current version, switching to QB for Mac will lead you to trial and error report filtering that may not give you what you need.
Are you sending an Accountant's Copy to your CPA? If you need to work on your file while a copy of it is with your accountant for review and changes, then this option is only available in QB for Windows.
Alternatively, you can create a backup that can be sent to your accountant in QuickBooks for Mac. You can then continue to work on your copy, but only if no expected changes will be made by the accountant. However, in the event that the accountant needs to review and make changes on your book, you will need to wait for this new version to be sent back to you before you make your changes.
Performance-wise, both QB for Windows and QB for Mac depend on the performance of the computer. However, as a general observation, QB for Mac performs faster than QB for PC.
The application can open on a Mac almost instantly while it generally takes longer on a PC. The same goes when creating backups and doing some troubleshooting in the event of technical difficulties. That is, of course, provided that your Mac or your PC is in good shape.
QB for Mac vs OS X Version
Perhaps the biggest challenge for Mac users is that both Intuit and Apple create an upgrade each year. Apple releases a new operating system version, while Intuit makes some improvements to their current product version and launches it as an upgrade. Oftentimes, the timing is bad and they each launch their new versions almost simultaneously.
Intuit usually releases the next year's version of QuickBooks during the last quarter of each year. Currently, their latest version is QuickBooks Desktop 2016, so perhaps in September, QBDT 2017 will be available. On the other hand, Apple has El Capitan or 10.11 as its latest operating system version, so before this year ends, then they will move to 10.12.
Some of us want to have the newest thing that technology can offer. We agree that it is pretty easy to upgrade the Mac OS as it's free so long as the computer is still upgradable and the upgrade doesn't break the system. However, for QuickBooks, a new version year means new payment.
To avoid being forced to upgrade your QuickBooks, especially if you still have a pretty new version, it would not hurt to give Intuit a call before upgrading your operating system. There are instances where they can make an older QuickBooks version compatible with the newest OS X; but mostly, that is not the case. Running an older QB for Mac version on a newer OS X usually causes technical issues.
When El Capitan was released, the majority of QB for Mac users who went through the OS X upgrade encountered issues that kicked them out of QuickBooks and made them unable to work on the file. It usually takes some time for a resolution to be provided for these issues; thus, some were switched to QBO while others were advised to revert back the OS X.
So, should you use QuickBooks for Mac? Depending on what you need to do for your business and your bookkeeping, this QuickBooks version is still something worth considering.
If you don't need the extra functions that QBO and QBDT for Windows offer, then this version is worth it. However, if you think QBDT for Windows suits your business needs better, but you have an Apple computer, then you can install the Windows OS on your Mac instead.
What made you choose your version of QuickBooks? Have you had any problems since making that choice?