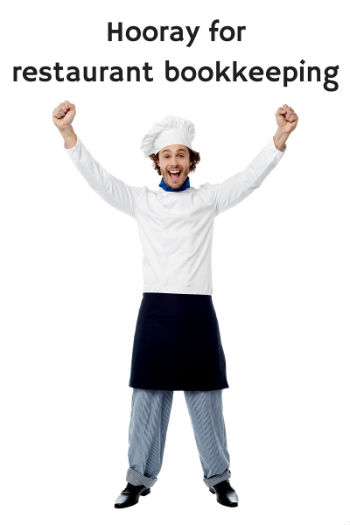 The restaurant industry is a brutally competitive space with very tight margins. If you are going to run a successful business in this industry, you will need a restaurant bookkeeping expert. Below are the qualities that I would expect from restaurant bookkeeping experts.
Restaurant Management And Bookkeeping Experience
If I were a restaurant owner, I would want to find a bookkeeper who has both restaurant management experience and restaurant-specific bookkeeping experience. While this may seem impossible, I assure you that these people exist.
The reason that you want them to have both management and bookkeeping experience is that your bookkeeper should understand the general operations and challenges that come with running the front of house for a restaurant. With management experience, there is an understanding of how to best develop a bookkeeping system that is appropriate for a restaurant. Additionally, the bookkeeper can understand the information that you, as an owner, require as well as what the general manager will need.
Understanding Of The Restaurant Industry, Margins, and Specific Needs
The restaurant industry is a very unique animal. Understanding the intricacies of the industry is extremely helpful. A good bookkeeper knows that margins are important in all industries and need to be managed. However, in the restaurant industry, margins are extremely tight so there is no room for error, theft, or mismanagement of the restaurant.
It is important that restaurant owners communicate their specific needs and desires as they pertain to the bookkeeping system. Your bookkeeper may have experience in a completely different restaurant model (counter service versus sit down versus fine dining). Make sure that he understands the things that are important to you so that he can deliver information in a timely manner.
Ability To Set Up A Customized Bookkeeping System
Once you find an experienced restaurant bookkeeper, you need to make sure they will be able to set up a bookkeeping system that is customized to your specific needs. Customizing a bookkeeping system comes down to three things: the ability to communicate, the ability to listen, and the ability to make suggestions.
If you establish a good dialogue with your bookkeeper about your needs and desires from the bookkeeping system, then you will eventually get what you want. Be patient and keep giving feedback to your bookkeeper about the system; it probably will take a few revisions to get it where you want it. Additionally, don't be afraid to make changes in the future as your needs change.
Your bookkeeper has to be good at not only communicating with you, but also listening and making suggestions. Sometimes, your bookkeeper will make a suggestion based on your feedback; often, it will be a good suggestion. Be willing to hear him out and make changes based on his feedback. Also, don't be afraid to put your foot down when something is really important to you.
Capable Of Automating The Bookkeeping System
The next thing you need from your restaurant bookkeeper is the ability to develop an automated bookkeeping system. You might think to yourself, "Why do I want them to automate it? Their job is to do the bookkeeping." That is true; however, you want your bookkeeper to make the process as efficient as possible.
There are a few areas I would suggest trying to automate.
First, I suggest automating your accounts payable process by using bill pay services like bill.com or linking a bill pay service to QuickBooks through your bank. Second, I would also look for integration between your POS system and QuickBooks; it should be capable of importing the daily sales entry. A third party application like Incontrol POS has plugins for various restaurant POS systems. Third and last, I would find an outsourced payroll service that works with your POS system and allows for imports into QuickBooks, like ADP.
The reason you want to automate your bookkeeping system is so that your bookkeeper can give your reports in a timely manner and help you analyze them to make good business decisions.
Develop Customized Reports For KPIs
The next skill you want your restaurant bookkeeper to have is the ability to create a customized set of reports that deliver information on your key performance indicators (KPIs). In the restaurant industry, there are some pretty standard ratios—like food costs versus sales and your prime ratio—that you need to monitor. The goal for your restaurant on each ratio will vary with the type of restaurant (counter, full service, quick service, fine dining, etc.). This list of important financial ratios for restaurants is one of the best reference guides I have found on the subject.
What is important to you as a restaurant owner is that you communicate your KPIs to your bookkeeper and hold her accountable for reporting on them in a timely manner.
Make Intelligent Business Recommendations
The last few things I would seek out in a restaurant bookkeeping expert is the ability to analyze financial information, have intelligent conversations with you, and make good recommendations. As a business owner, you may think it is completely up to you and your management team to analyze data and make business decisions. However, your bookkeeper can be a wealth of information, especially when it comes to the financial aspects of your restaurant.
Review the financial reports with your bookkeeper on a monthly basis, if not weekly. What are some areas where the restaurant is performing well? Where can we make improvements? What should they be doing different? Your bookkeeper probably knows more about the financial aspects of the restaurant than anyone. If you've hired a great bookkeeper, instead of ignoring or discarding an opinion, you can seek information and advice to make better financial decisions.